Written by Josh George Sunday, 27 September 2020
With the continued disruption to schools across the UK, the government has set out what type of provision institutions must put in place to prepare for pupil absences, as well as local or national lockdowns. Find the full guidance here.
Below we highlight each provided government condition and how the Complete Mathematics platform satisfies the requirements. If you are already a Complete Mathematics user you can be confident in your existing provision.
If you require something to fulfil these requirements for your institution then you can book in a demo with one of our School Support team — we would be happy to talk you through how Complete Mathematics can support your department and pupils both in the current disruption and beyond. Use your catch up funding to make a real impact on your school's blended learning environment.
The Government Conditions:
Use a curriculum sequence that allows access to high-quality online and offline resources and teaching videos and that is linked to the school's curriculum expectations
Complete Mathematics is built on our fully coherent and supported curriculum for both teachers & pupils to access, which is fully supported with online or offline resources, as well as tutorial videos, so you can provide a seamless transition between in-school and at-home learning.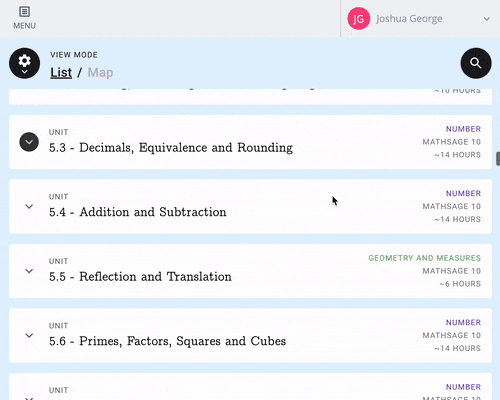 Give access to high-quality remote education resources
Teacher and pupil platform accounts are fully accessible online, so resources & assigned work can be accessed from home as well as at school.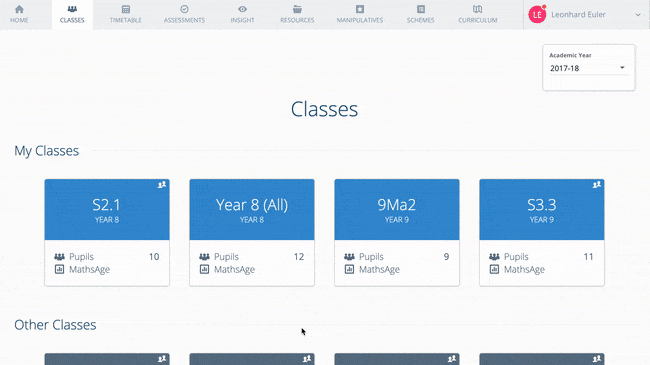 Select the online tools that will be consistently used across the school in order to allow interaction, assessment and feedback and make sure staff are trained in their use
One single subscription includes unlimited teacher and pupil accounts, for full and unrestricted access across your institution. The platform is used for planning, teaching, assessing, feedback and reporting, and we offer a free department-wide training session for all subscriber institutions, ontop of the ongoing support available with our knowledge base and live chat.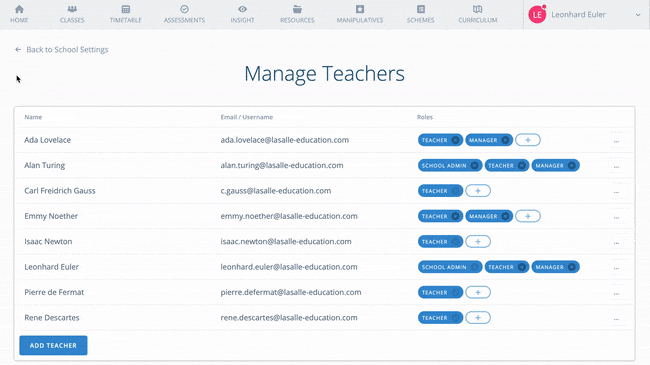 Provide printed resources, such as textbooks and workbooks, for pupils who do not have suitable online access
All worksheets, quizzes, and tests can be downloaded and printed. Offline work can be added to the platform to retain complete tracking of submissions, and inclusion of results into the platform analytics.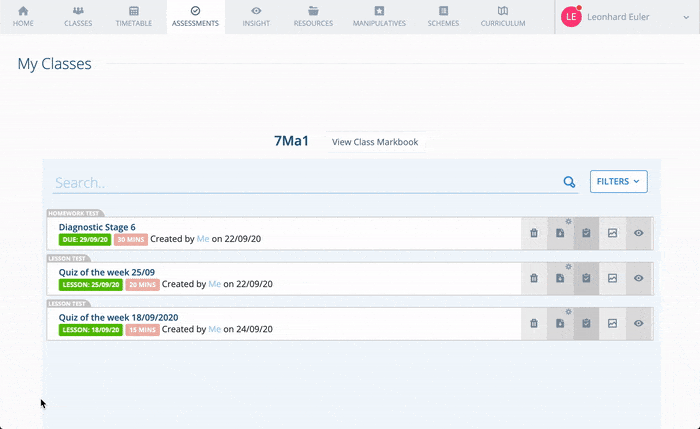 Recognise that younger pupils and some pupils with SEND may not be able to access remote education without adult support and so schools should work with families to deliver a broad and ambitious curriculum
All users can login from home and have access to the entire journey of the school mathematics, with digital manipulatives embedded to explore mathematics at an accessible level, on any device.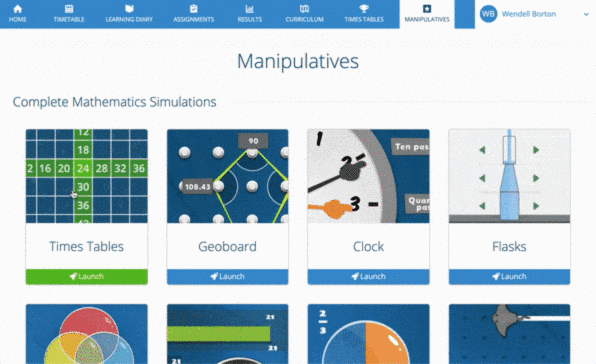 Set assignments so that pupils have meaningful and ambitious work each day in a number of different subjects
Build your lesson plans and assign work for your pupils to access online. Monitor, track, and feedback on submissions remotely. Set specific work for particular pupil groups within classes including high-attaining pupils or intervention groups. Plus, generate bespoke quizzes to provide personalised, automated remediation activities based on each pupil's results.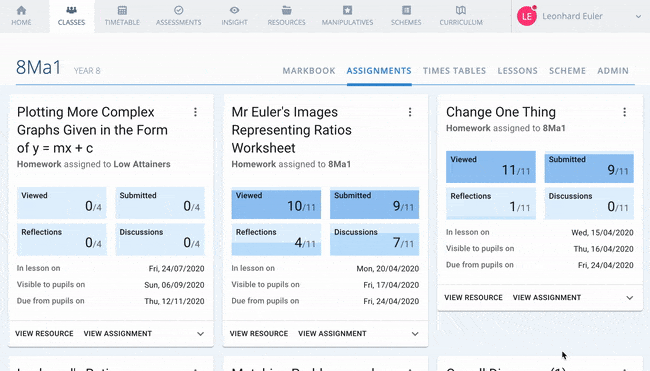 Teach a planned and well-sequenced curriculum so that knowledge and skills are built incrementally, with a good level of clarity about what is intended to be taught and practised in each subject
The Complete Mathematics curriculum is a single, continuous, coherent and fully supported learning journey through school mathematics. Assign your bespoke scheme of work to each class to follow and track progression throughout each year. Plan lessons to be accessed by pupils both ahead of time, on the day, and retrospectively as desired.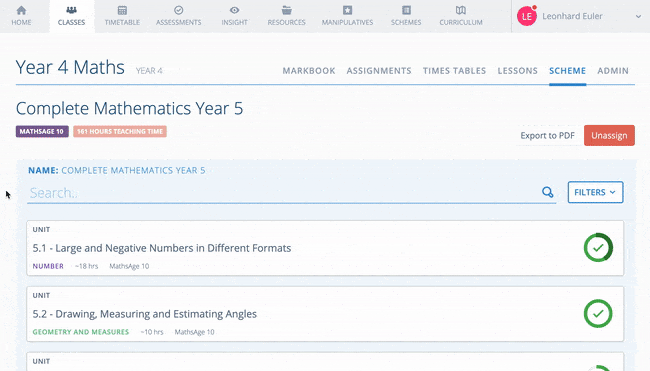 Provide frequent, clear explanations of new content, delivered by a teacher in the school or through high-quality curriculum resources or videos
Each granular objective in Complete Mathematics is supported by: an overview and context, common misconceptions, example questions with worked solutions, key learning points, models, didactics, resources, & linked tutorial videos. These materials are specific to each granule, and there are 1800+ objectives across the whole journey. Choose which objective(s) you want to teach in a lesson, and pick the materials you want to include in your teaching, fully accessible to pupils on their side of the platform.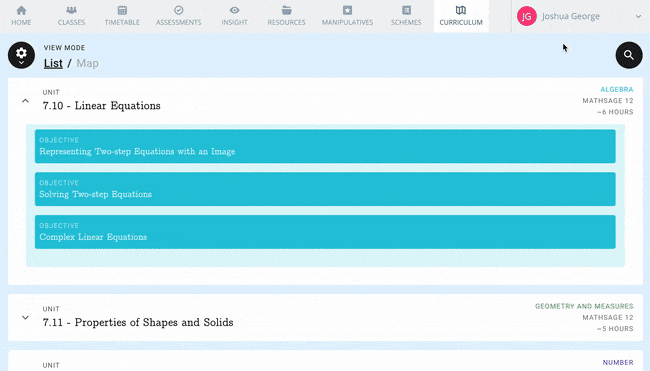 Gauge how well pupils are progressing through the curriculum, using questions and other suitable tasks and set a clear expectation on how regularly teachers will check work
Easily view each groups scheme of work teaching progression. Set assignments with visible due dates, teacher notes and feedback. 'I Can' statements provide self-assessed progression for each pupil, as well as teacher selected pupil progression for each objective of the scheme. Plus, see a classes assessment results by scheme of work unit to strenghten your evaluation.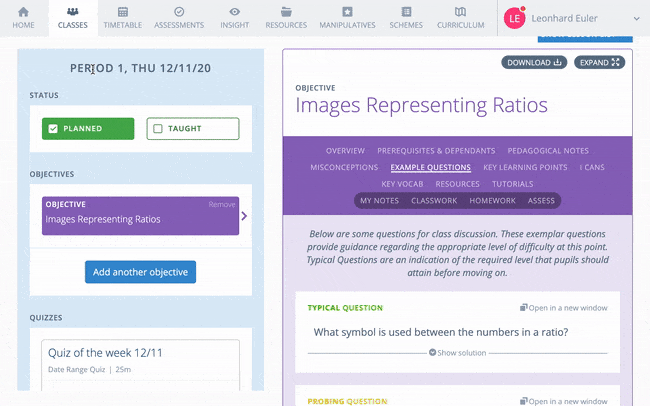 Enable teachers to adjust the pace or difficulty of what is being taught in response to questions or assessments, including, where necessary, revising material or simplifying explanations to ensure pupils' understanding
Generate weekly, low-stakes, formative quizzes based on recently taught content, automatically marked and showing you in real time how successfully each idea has been grasped. Analysis of all previous results data highlights the key recently taught objectives that are not yet secure and require further teaching before moving forward, so you can add these objectives to your next maths lessons. Pupils can access immediate remediation guidance on each objective they have struggled with within each quiz taken, with opportunity to learn and practice beyond their lessons.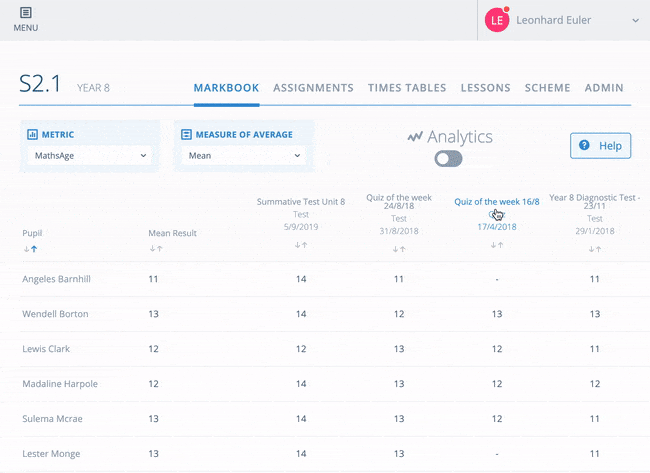 Plan a programme that is of equivalent length to the core teaching pupils would receive in school, ideally including daily contact with teachers
Use the same continuous timetable, seamlessly transitioning between in-school or at-home learning, preparing lessons and quizzes in the same space for pupils to access in a familiar way, at a familiar time. Use the same continuous learning journey, no matter the disruption in environment.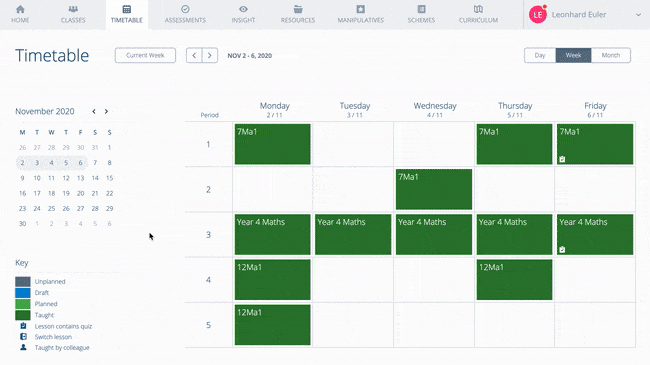 And to consider these expectations in relation to the pupils' age, stage of development or special educational needs
Complete Mathematics covers all of school mathematics from Primary to Further Education and is fluid to each pupils stage of mathematical maturation. Each pupils MathsAge progression is tracked, with bespoke guidance available for each pupil at every point.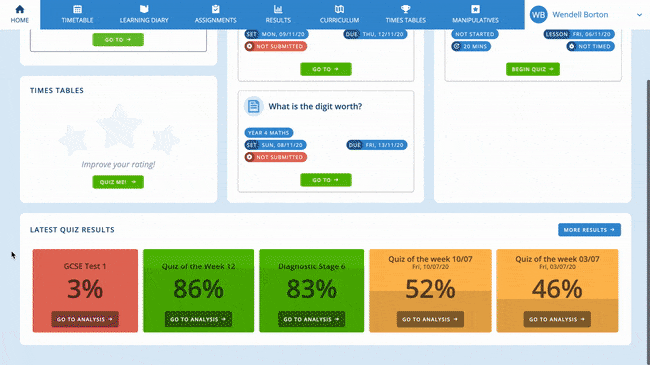 If you would like to learn more about the Complete Mathematics platform and subscription then don't hesitate to get in touch. You can book a demo here, or email This email address is being protected from spambots. You need JavaScript enabled to view it. and we'll be happy to answer any queries you have.