Thursday, 05 May 2022
This marks the final edition in a three-part series for parents seeking to share some of the science behind learning and revision, alongside practical strategies parents and carers can use at home to help ensure their child enters the exam hall feeling as calm and prepared as possible.
Our TUTOR platform provides an affordable alternative to 1-1 tuition, offering pupils access to 1800 individual maths lessons from counting to calculus. At present, TUTOR is only available through schools; you should contact your child's school directly if you are interested in accessing the platform straightaway. Alternatively, click here to be added to the mailing list and notified when TUTOR for Families is released, allowing you to purchase access to TUTOR directly.
---
Anxiety in the run up to a big exam is completely normal, and a feeling all of us will be familiar with. But for some children, exam anxiety can start to impact their day-to-day lives and ultimately prevent them performing at their best on the day.

In the final part of our series on supporting your child through exams, we'll look at ways of coping with anxiety not just in the run up to exams, but any time they are confronted with a stressful situation.
Understanding where exam anxiety comes from
Understanding why we react with anxiety to exams, and other similar events, is an important first step to managing that reaction. The part of our brain that controls our fear response, the amygdala, hasn't changed much since our days roaming the plains avoiding sabre-toothed cats. The reasoning parts of the brain know that, logically, an exam doesn't pose a threat to life — instead, the threat is failure, or at least not meeting your potential.

However, the nuance of this message is lost by the time it reaches the amygdala; instead, it hears 'DANGER' and reacts accordingly, without knowing the severity of the threat. The amygdala then does everything it can to save your life: speeds up your heartbeat so your limbs are primed and ready to run; makes your breathing shallow so a potential predator can't see you hiding; prepares you to fight, flooding you with adrenaline, or to freeze until the threat has passed.

These responses would be incredibly helpful if you really were facing a physical threat to life, but when actually all you need to be able to do is calmly focus on one task, your brain is in some ways working against you. There are two challenges we face when trying to deal with anxiety: the first is how to manage the fear response once it's kicked in, and the second is how to prevent it kicking in to begin with. Let's look at how.
Getting rid of the fear response
Firstly, don't be angry at your brain for reacting the way it has — it's trying to keep you safe. The next steps are all about convincing it that everything is okay.

The common advice to take deep breaths is common for a reason: it's the first step to telling your body that it can relax. In doing so, you are telling your brain 'I don't need to hide and be still anymore, the danger has passed.'

If your child is upset or anxious, have them take a deep breath in through their nose, counting slowly to five, hold it for a second, and then let the breath slowly out through their mouth, counting slowly to five. After several breaths in and out, start to focus on relaxing different parts of the body: let the shoulders drop, the forehead relax, and the feet rest gently on the floor.

There are many guided meditations and breathing exercises available for free on YouTube, or through the paid app Headspace — encourage your child to put one on and spend a few minutes every day thinking only about their breathing and relaxing their whole body so that, when it is needed, they are practised in controlling their fear response.
Preventing the fear response
If at all possible, ask your child's teacher if they can spend some time in the room where the exam will take place practising their breathing techniques. This will help them build positive, calming associations with that space. They might even sit with a teacher, talking through the exam routine and what will happen when they first enter the room. This may not always be possible — but the good news is visualisation strategies can be just as useful. An NLP [Neuro Linguistic Programming] technique known as the Circle of Excellence can be particularly effective for exams, but also works well when preparing for big presentations, competitions, or any other situation where you need to perform at your best under pressure. You can read more about the technique here, but the basic steps are outlined below.
1.
Start by standing up, and imagining a circle on the floor in front of you. The circle could be made of light, or could be made of fire, depending on the state of mind you want to get into.
2.
As you look at the circle, think again about the state of mind you want to get into: you might wish to feel calm and in control, or powerful and strong. Imagine a time when you felt that way — if you are doing this with your child, have them describe to you a situation or time when they felt that way. Alternatively, they might think of someone they associate with that state of mind: a friend, a fictional character, or a famous person they admire.
3.
Try to recreate in your mind, or have your child describe to you, what it's like to be in that state of mind: how do you stand? What emotions are you feeling? What are you thinking? What are you doing with your arms and legs? Then step forward into the circle on the ground, taking that state of mind with you.
4.
Stand in the circle for as long as you can maintain the feeling of strength, calmness, or power that you created in step 3. When you feel it start to fade, step back out of the circle.
5.
Now imagine that the circle is shrinking, until it is small enough to pick up. Imagine you want to carry it with you — maybe you'll put it into your pocket, or clip it round your neck or wrist like a watch or a piece of jewellery. Carry it with you until you need it again, and then go back to step 1.
Avoiding fear and anxiety from taking over in the first place is about changing your brain's response to an event — when it comes to exams, where there is little opportunity to practice ahead of the real thing, visualisation is key.

Above all, keep reminding your child that their brain is on their side and is trying to keep them safe; understanding why a fear-based response happens is the first step to challenging how their brain reacts. Breathing and visualisation techniques allow us to use the logical, thinking part of our brains to alter the response of the instinctive, animal reaction, and are tried-and-tested techniques used by high performers the world over. And as with anything, the more they practise, the better they will get at maintaining calm in the face of stress.
Monday, 25 April 2022
April marks the beginning of spring and the promise of lighter, sunnier days ahead — but for pupils across the UK, it also marks the final month of school before exam season begins. The associated nerves and anxiety are bound to be shared by parents and carers, too, as they wonder how best to support their children — especially if the material is unfamiliar.
We put all of the latest learning theory into our TUTOR platform, designed to offer an affordable alternative to 1-1 tuition. This three-part series for parents seeks to share some of these ideas behind learning and revision, alongside practical strategies parents and carers can use at home to help ensure their child enters the exam hall feeling as calm and prepared as possible.
---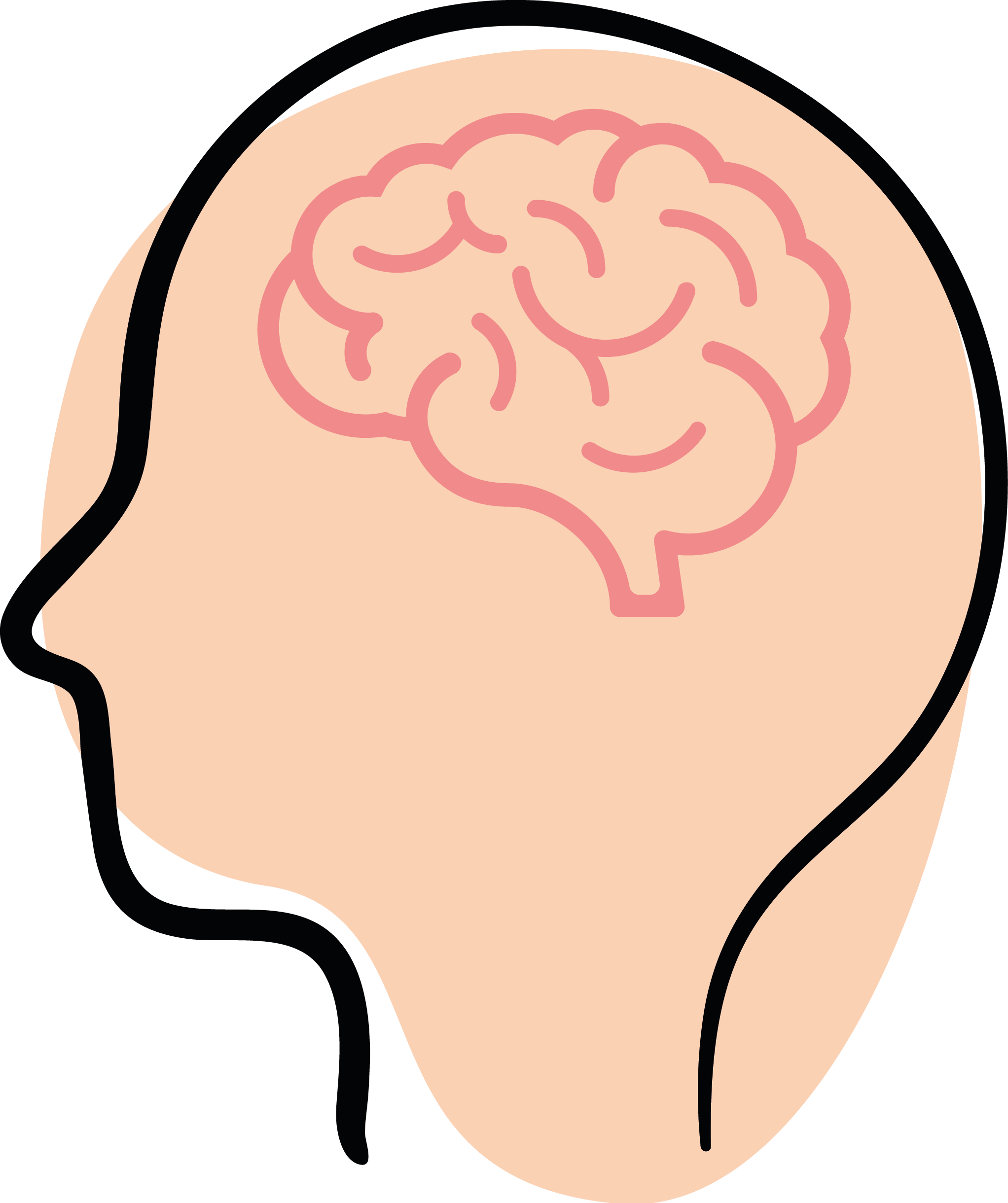 Whilst the strategies explored in the other blogs in this series mostly focus on 'neurotypical' revision strategies, if your child is struggling with 'typical' revision methods, why not give these a go, whether or not they have been diagnosed with a 'neurodivergent' condition such as ASC, ADHD, Dyslexia, OCD, Tourette's Syndrome, Anxiety and Depression etc.

The variety of ways our brains work is called 'neurodiversity'. Whilst many children struggle with time management, focusing on topics that aren't of special interest, and anxiety when out of routine, some will have (diagnosed or undiagnosed) conditions which can be described as 'neurodivergent', as opposed to 'neurotypical'. For more information, this is a helpful article.
Disclaimer: this article does not present an exhaustive list for each condition that might be classed as neurodivergent, and is not an alternative to diagnosis and medical advice. It is intended to support young people, diagnosed or otherwise, with some alternative revision strategies. Since many ND individuals present with more than one condition and lots of strategies overlap, these are some strategies to try alongside the methods suggested in the first part of this series. Specific conditions have only been specified where this adds clarity.
Creative Approaches
Neurodivergent individuals are known for being creative thinkers, a trait which is starting to be recognised by employers as enriching to their organisations. This article explains this in relation to dyslexia and STEM careers.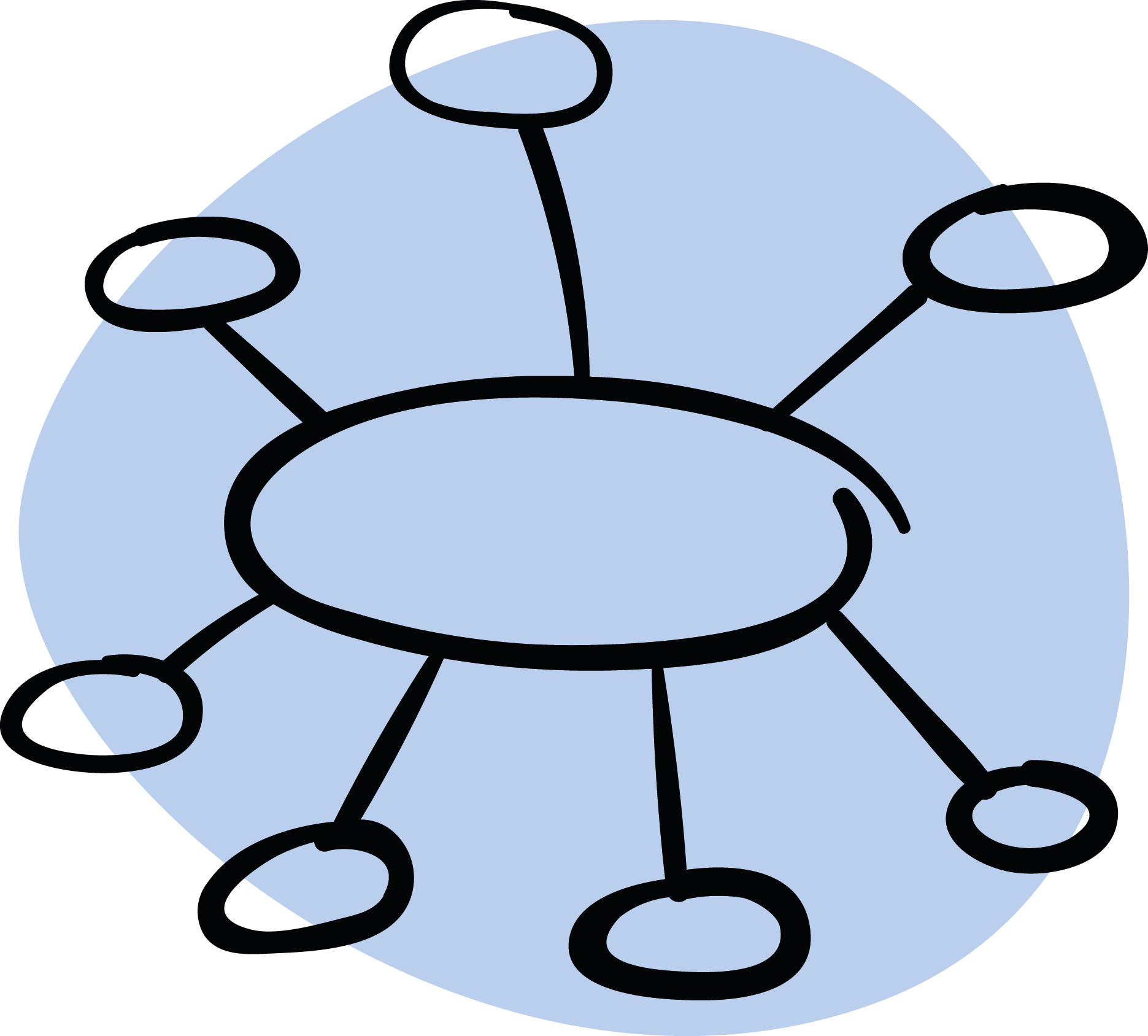 Visuals: Drawing pictures, creating mind maps and making models are visual ways of helping to remember information. Using visual representations and physical objects to 'manipulate' in teaching maths is becoming much more common and supports neurodivergent and neurotypical learners. TUTOR tuition videos use this approach. For a free Times Tables resource with this approach, click here.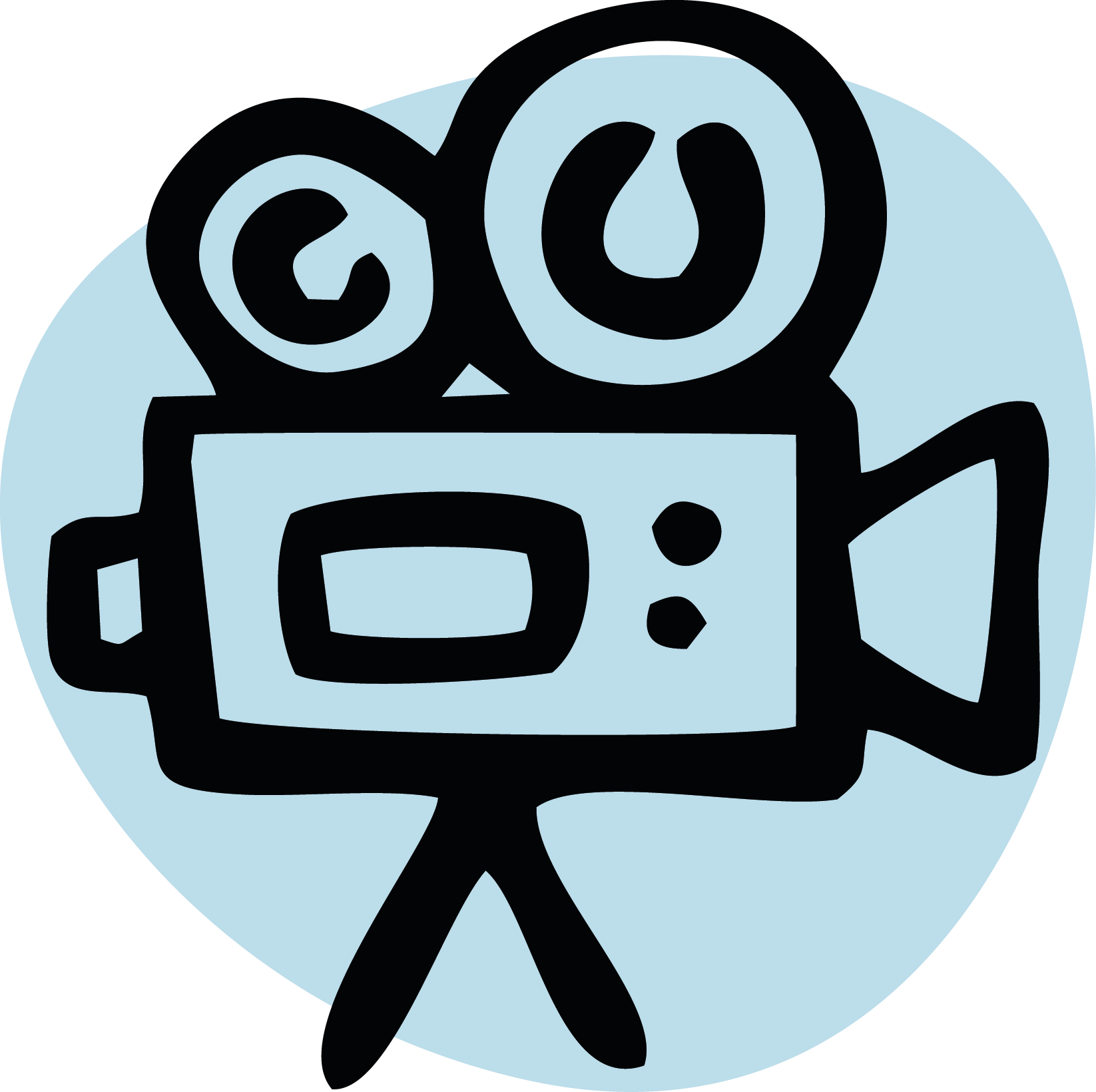 Recording voice/video: Recording voice notes or making videos of themselves could be a fun and effective revision technique for children, as long as they are actually using this to revise! 'Teaching' others helps them to review and retrieve the information or skill they will need in the exam, and making a video means they can then watch it back again. People with dyslexia and dysgraphia are particularly likely to benefit from this approach, due to difficulties with writing.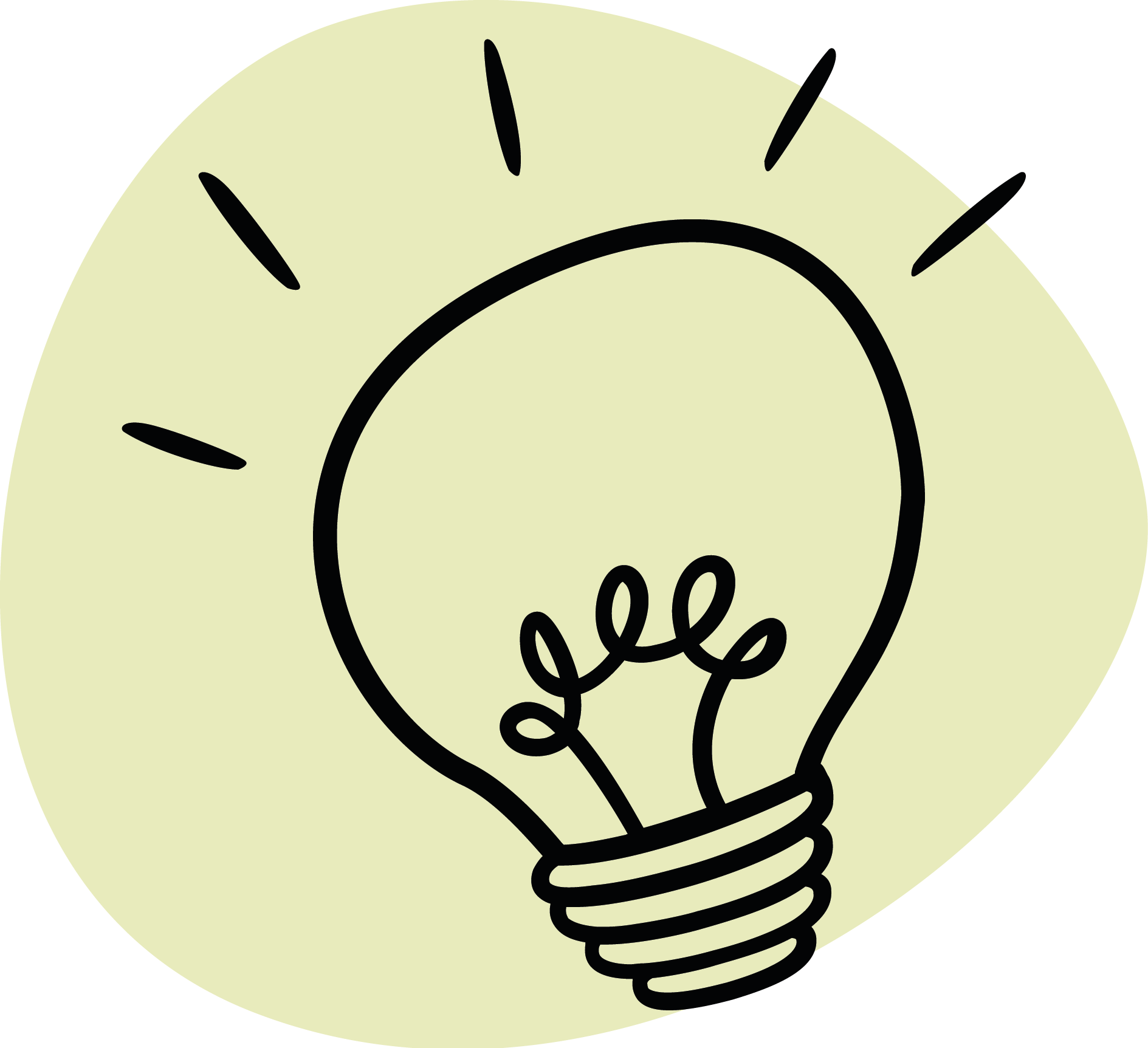 Use their Imagination: Your child might invent stories that help to remember a sequence of events or use mnemonics (eg remembering the order of rainbow colours using Richard Of York…). They might turn the revision itself into a game - answering 10 questions in 10 minutes and they then get a small 'treat'...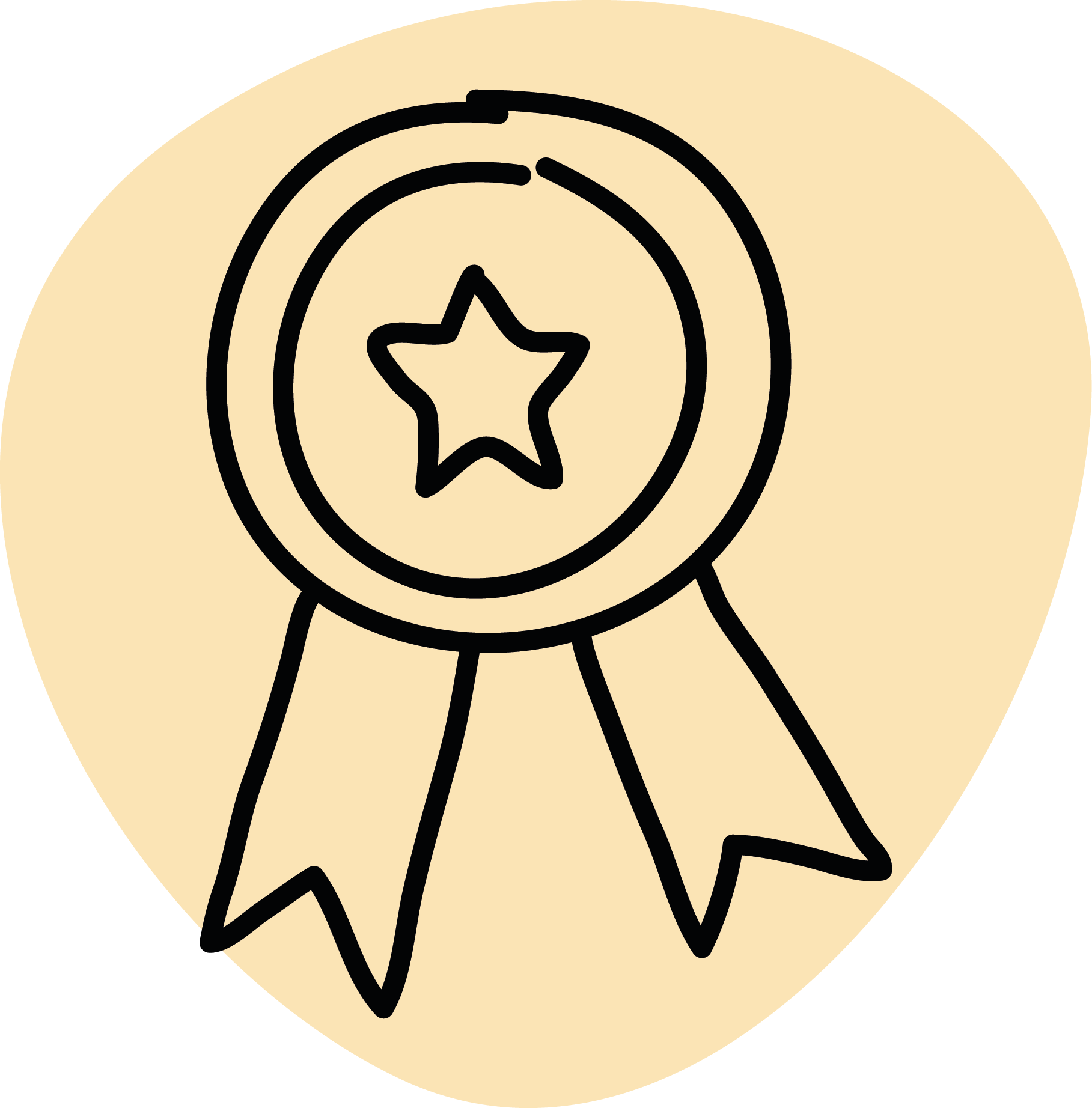 Rewards: The previous blog in this series discussed rewarding your child for their effort and this is absolutely relevant here. Particularly if your child has difficulty with attention regulation, reward based on what is achievable for them, rather than what you think they should be doing. They may well be really trying to focus on their work even if it doesn't look like they've done anything - asking them to rate their effort can help with understanding how your child is feeling and help them with self-awareness and being kind to themselves on difficult days.
Focussing on Tasks
People with ND conditions often get labelled as 'lazy', even though they might be really trying to focus. There are some things which may help to regulate attention: urgency, interest, challenge and novelty. Keeping these in mind, hopefully you'll have found some strategies for 'interest' and 'challenge' above, and changing up revision strategies or subjects can bring 'novelty' in too. The next two suggestions tackle 'urgency':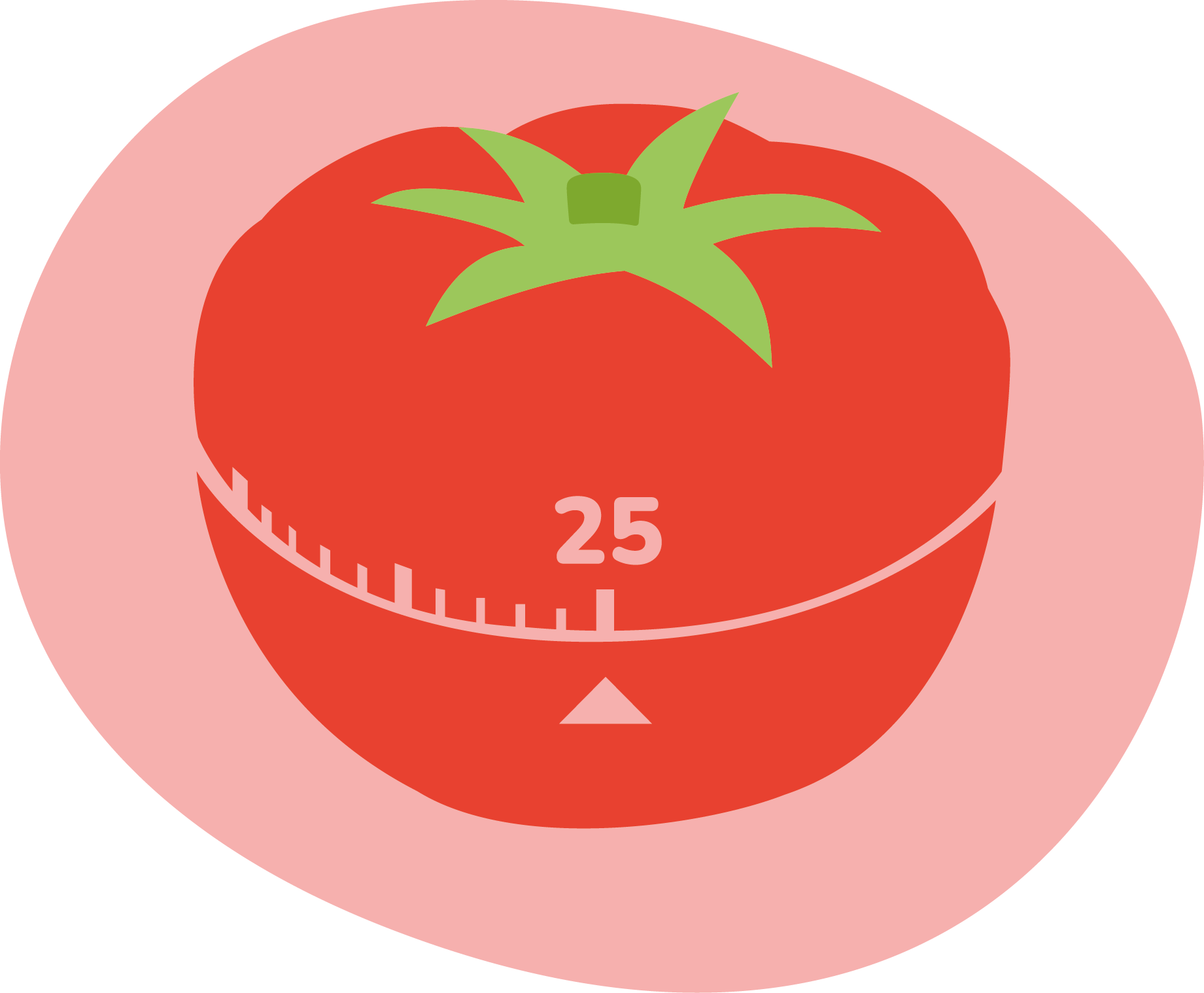 Timers: Creating a sense of urgency with an achievable goal/deadline can really help ND-brains to focus on a task. One example of this is the pomodoro technique based on working for 25 minutes and then having a 5 minute break. However, if this is too long for your child, alter the timings — for instance, a 10 minute session with a 3 minute break.

Alternatively, try another trick similar to one suggested in our previous blog, adapted for ND brains that struggle to start tasks — set a timer for 5 minutes, and your child needs to only work this time. You may well find that when the timer is up, they have just got stuck in and want to carry on… let them (within reason)!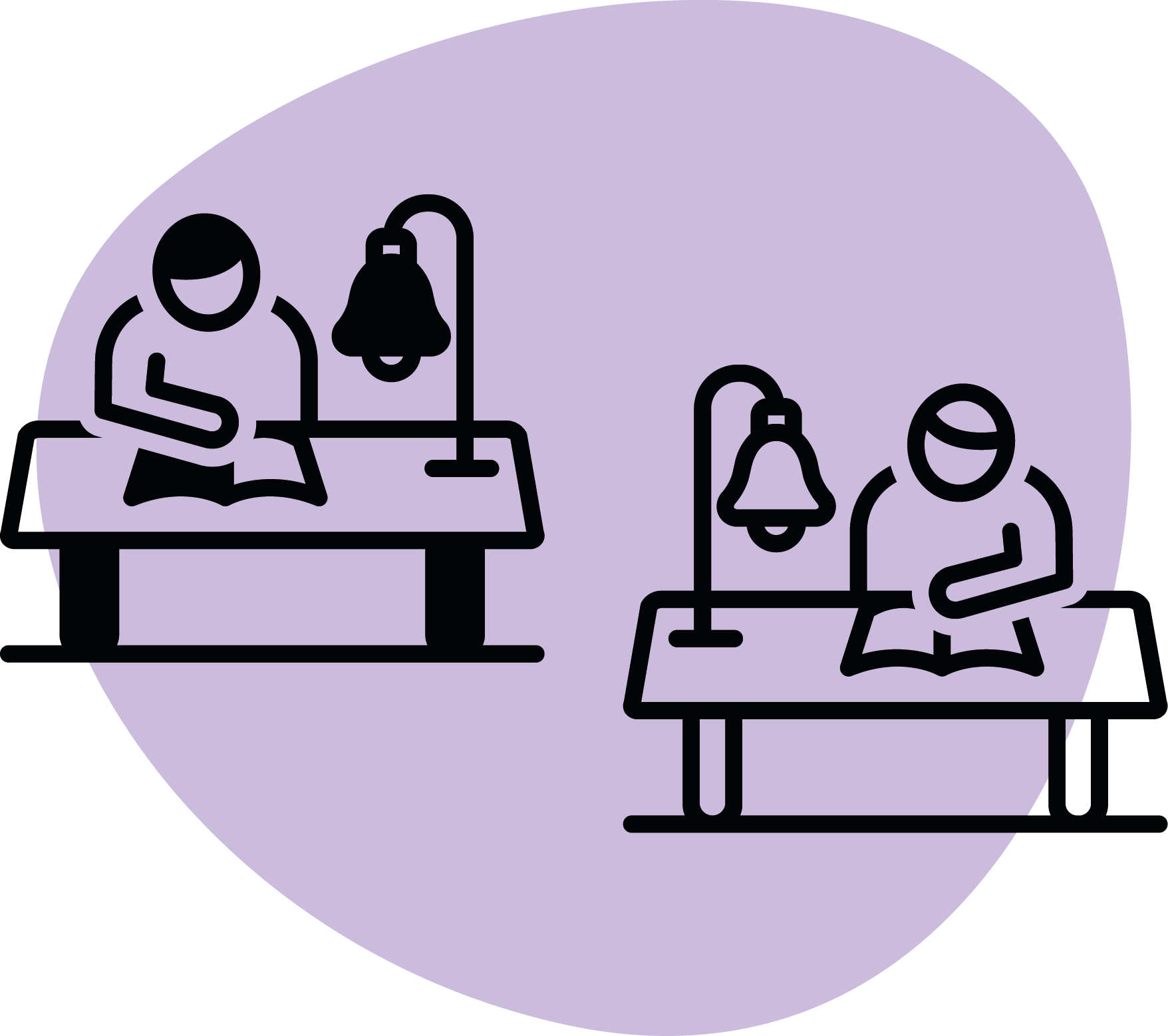 Body-doubling: Do you feel like your child only focuses when you are in the room? They might benefit from a technique called 'body-doubling'. The accountability of having someone else in the room focused on a task (it doesn't need to be the same task — you could be reading a book or cooking dinner) can help to create urgency and regulate attention. If you are not able to be physically present, this can also work virtually - depending on your child's age and their friends, they could 'body-double' over video call, or with a grandparent, even if they live too far to visit. If none of these are viable options, youtube has many 'study with me' videos that follow the pomodoro technique and feel like you are on a call with someone.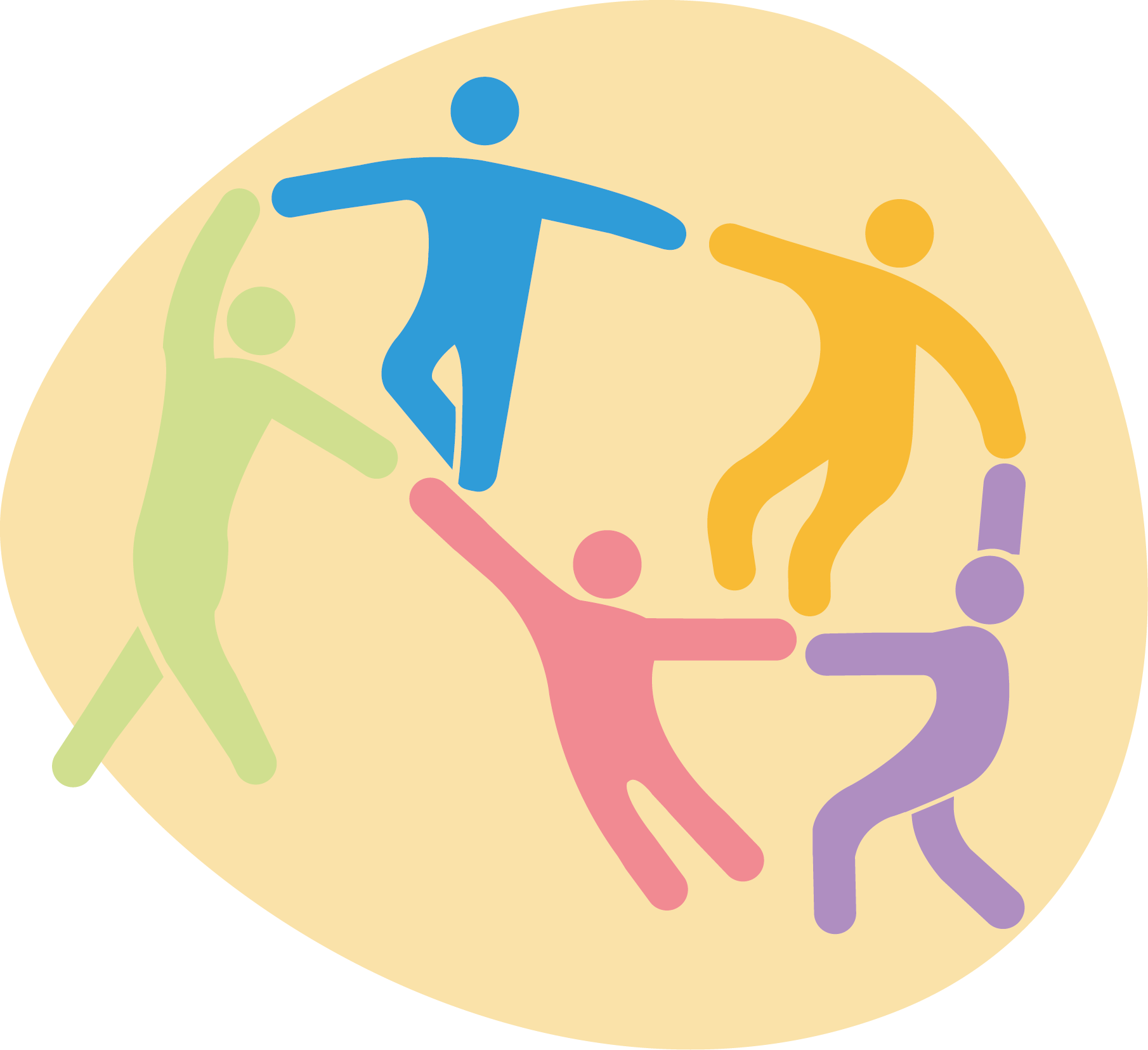 Music: Whilst many people find listening to music relaxing, people with autism and/or anxiety may find additional benefit from music in regulating or expressing their emotions. Moreover, people with ADHD, who we described at the start of this section as needing novelty, interest, challenge and urgency, might benefit from the 'interest' music promotes whilst they work on a task they would not otherwise be interested in. As we will see in the next section, having a dance break may help too…
Movement
Movement helps with focus and reducing anxiety in many ND-conditions.

'Stimming' - repetitive movements such as flicking fingers, jiggling feet, twirling/jumping, pulling hair and stroking or rearranging objects, where not harmful to the individual, can provide relief from stressful or overstimulating environments.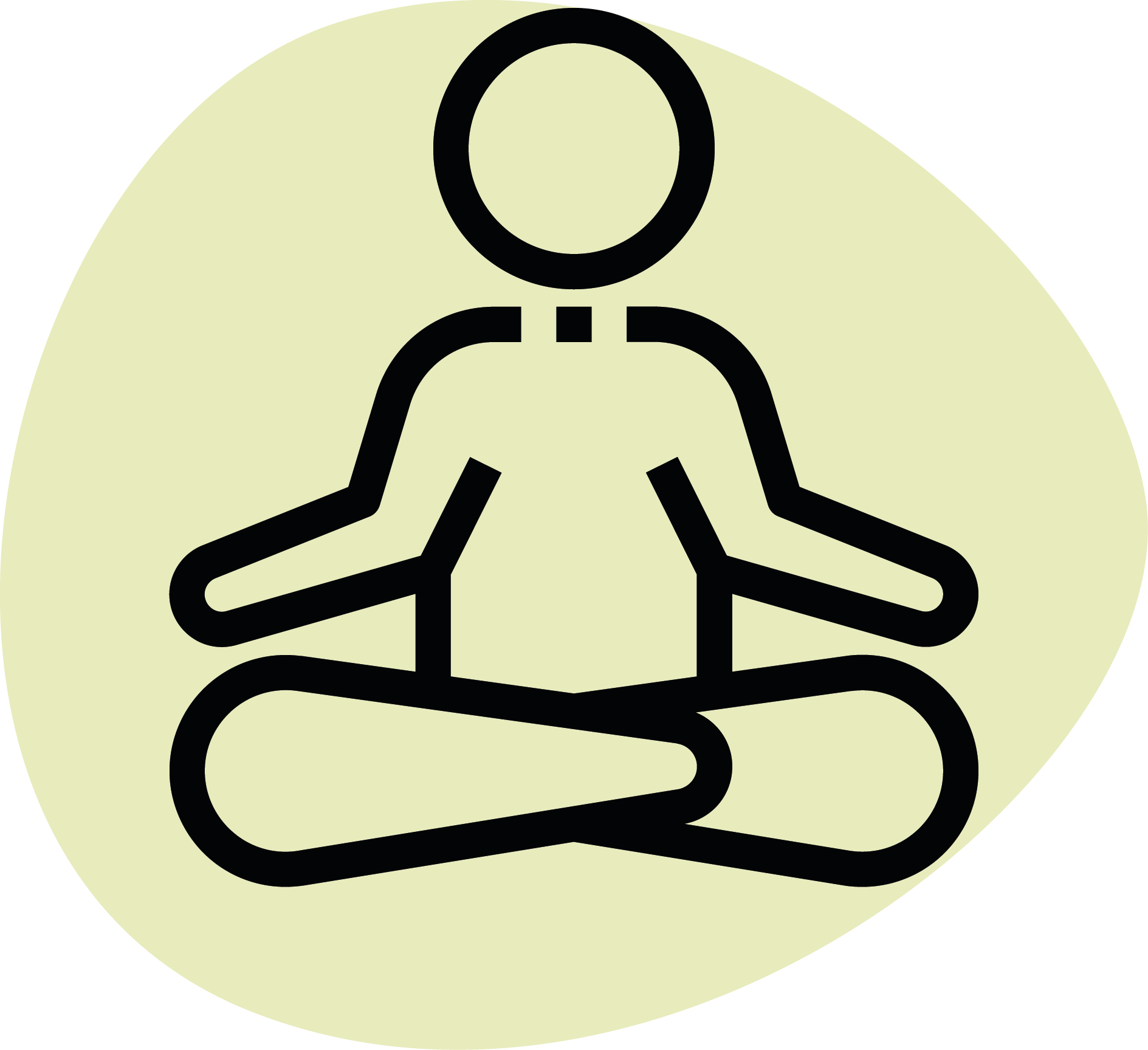 Breaks: Taking frequent breaks to move can help ND brains with reducing stress and releasing dopamine which is needed for regulating attention and, in individuals with ADHD, is lacking. Why not combine this with the pomodoro technique above!

If your child is undiagnosed/not entitled to breaks or a separate room for exams, you might look for ways your child can move that supports them to focus on their exam.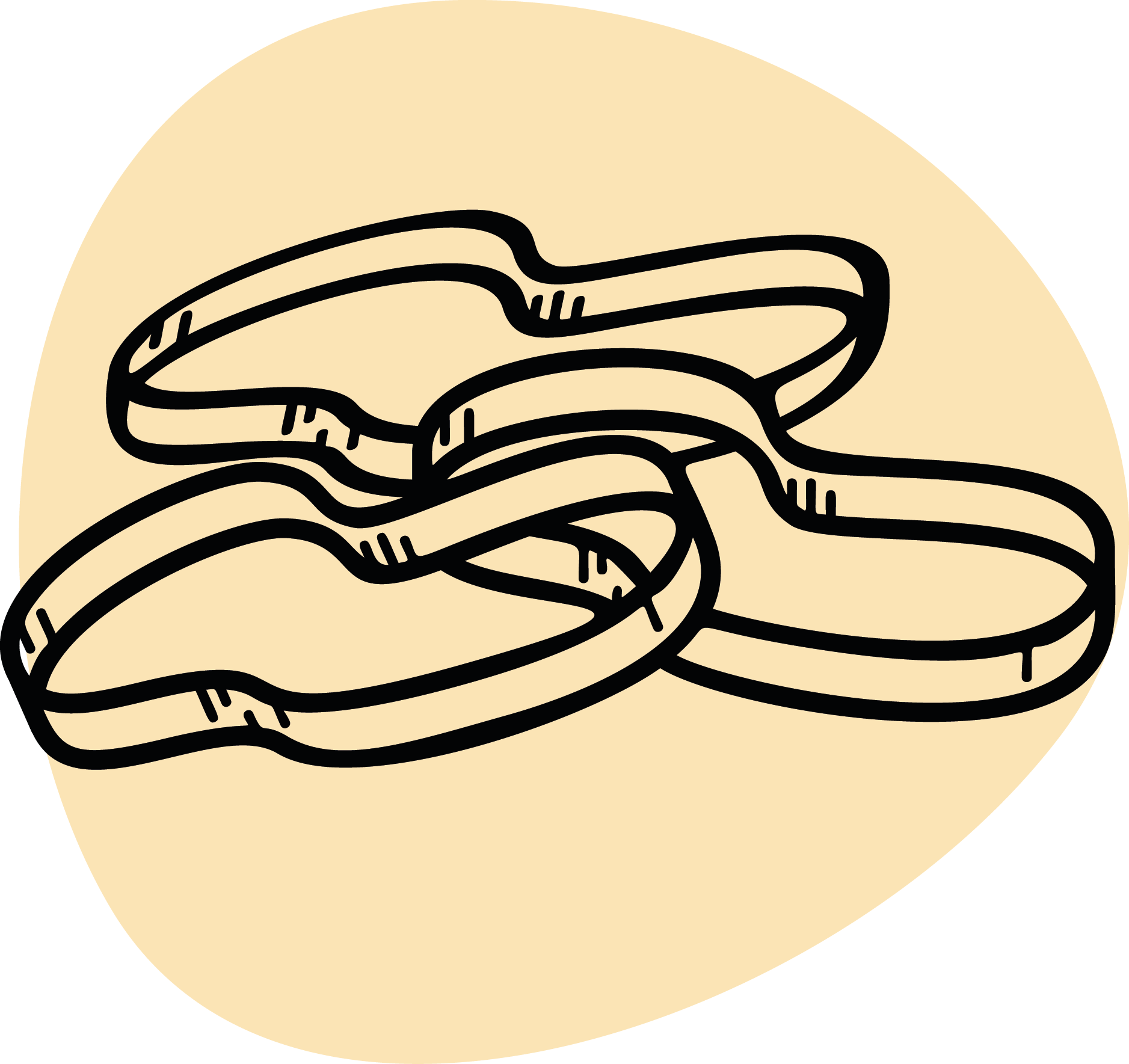 Stimulation: Bouncing their leg up and down and fiddling with blu tack or a rubber band are ways your child can move whilst in an exam hall without distracting others.

Counting numbers of e.g. ceiling tiles or seats in a row can also help to reduce anxiety by distracting from the stressful environment.

For sensory stimulation, stroking a small section of fabric (look for offcuts at your local fabric shop) or a small sensory toy that fits discreetly in a pocket can reduce anxiety, particularly in people with autism.
Accommodations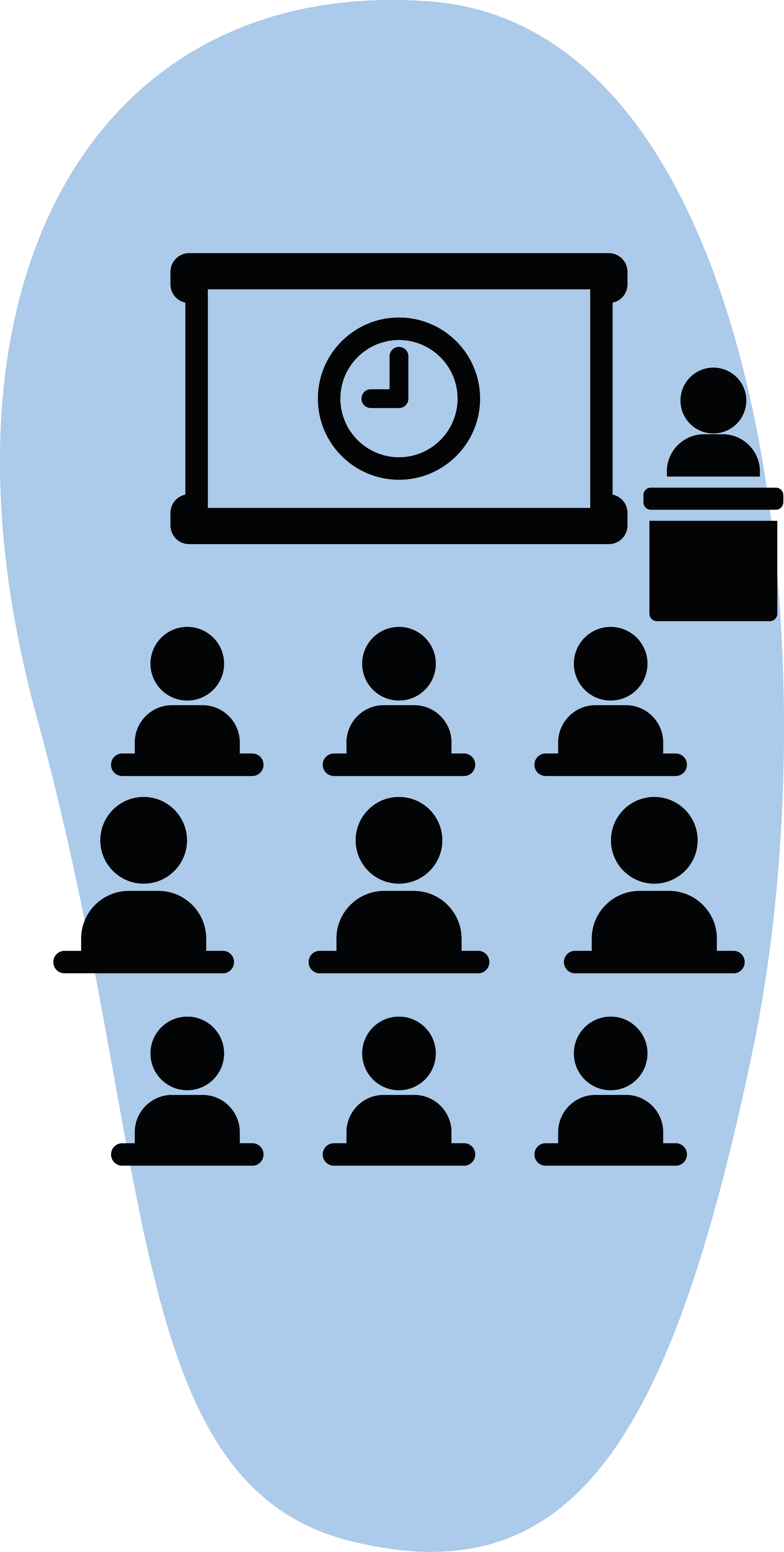 If your child has a diagnosed condition, it is not unreasonable to ask for accommodations in line with their normal way of working; in fact 'reasonable adjustments' is a requirement by law (Equality Act, 2010). However, it is important to apply for this early as schools need time to process this - if your child is in year 5, 10 or 12 and will be sitting exams next year, you should ask about this in your next SEND support meeting with your child's school.
Reasonable adjustments for exams can range from being allowed a fidget/sensory toy, to assistive software or a reader/scribe/prompt, to having extra time and a smaller room. Familiarising themselves with what the exams will be like can help too - knowing which room the exam will take place in, how long each exam is, whether your child will be allowed movement breaks during the exam etc. Your child may well benefit from talking and/or walking through what they can expect in the exam, including changes such as using a transparent pencil case rather than their usual one for GCSE/A-level exams.
Final thoughts
Many ND people have difficulty with time management and organisation, and changes to their usual routines. Keeping as much as possible the same within this revision period will help - this is not a good time to try out new foods if your child finds this difficult, for example. You might also find that even activities they enjoy might trigger meltdowns because of the additional exam stress.

Being flexible and allowing your child to choose not to do certain activities at this time might be just what they need to cope with a period which may be overwhelming for them, and help to develop their independence. At first, your child may need more support deciding what they should do in their revision session, although presenting them with a couple of choices still gives them agency over their revision. As they learn what helps them, they should find it easier to know what they need to do and which techniques help them to focus and achieve their goals.

Many parents of children with and without ND-conditions will be feeling frustrated by exam season - but it's important to remember that it takes time to develop these skills. You are not alone.
---
At present, TUTOR is only available through schools; you should contact your child's school directly if you are interested in accessing the platform straightaway. Alternatively, click here to be added to the mailing list and notified when TUTOR for Families is released, allowing you to purchase access to TUTOR directly.
Thursday, 21 April 2022
April marks the beginning of spring and the promise of lighter, sunnier days ahead — but for pupils across the UK, it also marks the final month of school before exam season begins. The associated nerves and anxiety are bound to be shared by parents and carers, too, as they wonder how best to support their children — especially if the material is unfamiliar.
We put all of the latest learning theory into our TUTOR platform, designed to offer an affordable alternative to 1-1 tuition. This three-part series for parents seeks to share some of these ideas behind learning and revision, alongside practical strategies parents and carers can use at home to help ensure their child enters the exam hall feeling as calm and prepared as possible.
---
Revision for exams will dominate most lessons at this time of the year, and teachers up and down the country will be telling their pupils to make sure they are revising at home too. But what does successful revision look like, and how can parents and carers help their children in revising effectively? Read on for our eight top tips for supporting your child in developing effective revision strategies.
1.
Make a revision timetable
It can be tempting to spend two hours designing a beautiful, colourful revision timetable that is then never looked at again — but a truly useful revision timetable is less about appearance and more about the timing of topics.
It goes without saying that revision time should be spread across subjects, with more time spent on those subjects your child finds the hardest. But research also tells us that the time between topics is just as important as the time spent on them. If, after learning something new, your child looks at the content again the next day, and again two days later, and again a week later, they will remember significantly more than if they waited a week to revisit it. A well thought-out revision timetable should include short time slots for revisiting, in brief, previous learning to make sure it sticks.
2.
Practise recalling information without notes
Another revision technique often favoured by children is reading over notes or textbooks, highlighting chunks of material and then copying out notes — but while it can feel like they are working hard, this is not an effective way of remembering information.
Every revision session should include a test on the material without access to notes — this is what teachers call 'retrieval practice', and it's all about firing up your memory by forcing you to find, or 'retrieve', old material.
3.
Use two colours of pen to support retrieval practice
Have your child turn their notes over and then, in one colour of pen, write down or mindmap everything they can remember about a topic within a time limit (say, five minutes). After the time is up, have them turn their notes over and use a second colour of pen to add in everything they've missed. Finally, have them repeat the first part of the task, recalling everything they can without access to notes. They should see that, on the second time around, they are able to remember much more.
As a follow-up, have your child look over all the material they wrote down using the second pen colour — this represents all the knowledge they are not yet confident in. This is the material they should add to their next revision timetable slot for that subject, using the timings identified in tip 1.
4.
Go phone-free for part of the day
Every time you ask your brain to switch between tasks, there is a short drop in efficiency - a bit like a relay team, whose 4 x 100m time will always be slower than the sum of their individual 100m times, because of the time lost in passing the baton. This is known as 'context switching', and the many distractions of the internet have made it a huge problem for anyone trying to focus on one thing.
Every time your child is distracted by a new message, or a video, their brain is being asked to context switch, and this will slow them down. Phones and other internet-enabled devices can be incredibly valuable learning tools, but as soon as your child needs to focus on offline tasks like answering practice questions or completing the retrieval task in tip 3, encourage them to go phone-free. This only needs to be for short periods of time, but it will be a huge help in their ability to focus.
5.
Make sure your child is getting plenty of sleep
While we are sleeping, our brains decide what information needs storing in the long-term memory and what can be discarded. Studies have even shown that a good night's sleep can improve memory retention by as much as 40% — you can read more about this in Matthew Walker's excellent book 'Why We Sleep'. For older children in particular, the temptation to stay up late revising is huge — but this will actually be preventing your child from learning as effectively as they could. As much as possible, children should be switching off devices at least an hour before bedtime and prioritising a full night of uninterrupted sleep.
6.
Mix questions from different topics
When first starting to revise, keeping topics separate is helpful for improving recall and confidence. However, exams will demand children to move swiftly between topics, choosing the appropriate method and approach each time. It is important that children practise this ahead of time — this could mean working through sample exam papers, but it could be as simple as writing a range of questions and answers onto flashcards, and having a friend or family member test them on different topics at random.
7.
Break revision down into small chunks
Revision doesn't have to mean hours sitting at a desk surrounded by books — it can be as simple as pulling a set of flashcards out of your pocket while waiting for a bus, or using the ad break of a TV show to answer a practice question, before checking it in the next ad break. For many children, simply sitting down to start feels like a huge task, so a little-and-often approach can go a long way. Encourage your child to set a timer if they are struggling to get going — and stop when the timer runs out, even if they feel like they can keep going. The more revision sessions end with the feeling that it wasn't so bad and they could have carried on, the less put off they'll be at the thought of starting again the next day.
8.
Remember that success breeds motivation, and not the other way around
We like to think that the most successful people are also the most motivated, but this isn't really the case: motivation comes from feeling that you can be successful, and the most successful people are those who can keep going even when they aren't motivated.
If your child has plenty of opportunities to feel successful, even if that success is spending five minutes on a single task without looking at their phone, then they are more likely to keep going. Conversely, long and late-running revision sessions where they are too tired to retain information and frustrated from what they perceive to be a lack of progress is only going to add to their anxiety and stress.
Let your child teach you things that they know and you don't; ask them questions you know they know the answer to; challenge them to work for slightly less time than you believe they can manage; celebrate every completed task or extra mark gained. The exam is of course important, but it's more important for your child to believe in their own potential — this will take them further than any grade.
---
We've designed TUTOR with all of the tips above taken into account:
Short, 3-5 minute videos designed to chunk learning
Quizzes focused on single topics, followed by quizzes mixing a range of topics
Regular opportunities for retrieval practice in every Goal
XP points earned for every interaction in the platform
An Awards panel celebrating your child's success
Parent Accounts so you can support your child's progress
At present, TUTOR is only available through schools; you should contact your child's school directly if you are interested in accessing the platform straightaway. Alternatively, click here to be added to the mailing list and notified when TUTOR for Families is released, allowing you to purchase access to TUTOR directly.
Wednesday, 15 September 2021
As a relative newcomer to the Complete Mathematics team, I'd watched the build-up to MathsConf27 from afar (well, the other side of the office) for several weeks and experienced the virtual MathsConfMini in September. I was therefore very aware of the fact that for Complete Mathematics, MathsConfs are an organisational Everest. From my interaction with MathsConfMini, I also knew just how much the team invested in making sure that the workshops were extremely high quality and ran as seamlessly as possible. With a 10-year background in teaching myself, I was hugely impressed by their dedication to creating a collegiate, accessible and massively comprehensive CPD event for maths teachers across the country.
However, whilst I had all of the theory, what would it be like in practice?
Well — in practice, it started with me behind the wheel at 6.45am on a Saturday morning. As I peered blearily ahead, I thought of all the places I knew other MathsConf27 attendees were travelling from and felt immediately abashed – if they could take on the journey from as far afield as Brussels and Birmingham, then I could manage the Blackwall Tunnel.
Starter Activities
Not long after arriving, the atmosphere began to take on a real buzz. Everybody, it seemed, felt excited to be doing this again in-person. Especially given that in-person, among other things, meant proceeding with what I like to refer to as the ultimate 'comforting conference trio': a real, paper copy of the day's events in one hand, a croissant in the other, and a Complete Mathematics tote bag over your shoulder.You don't get this on Zoom, I thought to myself, as I surreptitiously sipped my second coffee in ten minutes (well, it was an early start).
Your adrenaline levels as a first-timer are very much dictated by whether or not you are also presenting a workshop, but either way, the Complete Mathematics team are there to greet and guide you through the event from the very beginning. Your welcome pack includes a comprehensive programme of events for the day, with a map of the venue, to ensure you can navigate your way around as smoothly as possible. Be sure to visit the refreshments before embarking on the day, in order to refuel from your journey and chat to like-minded attendees. It's also very worth taking a moment to speak to the team from AQA, and take advantage of the opportunity to ask any of those exam board related questions you might have. Also, don't forget to visit the wide range of exhibitors in order to see what they have on offer, as well as collect your clues for the Treasure Hunt! If you are presenting, then someone from the team will take you to your room, and make sure it is set up as you would like, so you feel as comfortable as possible in advance of your workshop. You will also get a chance to do all of the above during the lunch break – they're there for you all day!
In his opening presentation, which provided invaluable guidance on the current exams landscape, Andrew Taylor from AQA acknowledged the collective feeling by kindly noting that he felt slightly 'nervous' due to the amount of 'real people in a real room'. From the morning's interactions, I knew that this feeling was also shared by some of the workshop leaders, whether this was their first time at MathsConf or not. I felt it myself too: simply not knowing exactly what to expect, and not having the facility to turn the camera off on a Zoom call whilst I collected myself, was enough to get the adrenaline going.
Subsequently, Mark McCourt's rousing presentation further added to the sense of unity in the room, as he reminded everyone about one of the key facets of the day: the ability to talk and network with each other, and the power that could come about as a result of the ongoing communication and support between the 350,000 maths teachers nationwide. Mark also introduced the newest offering from Complete Mathematics — TUTOR — to rapturous applause, sparking the catalyst for a huge amount of interest throughout the rest of the day in a platform — and movement — that we are hugely excited about.
Main Activities
As a member of the Complete Mathematics team, I'd been privy to the growing menu of workshops over the preceding weeks and had continued to be impressed by the sheer variety of choices on offer. There were offerings for maths teachers of every level of experience, from niche interests to wide-reaching pedagogical concepts. I'd been assigned to a particular room for the morning's sessions, and was excited that the schedule would include a combination of ideas with which I was both familiar and unfamiliar: a great mix.
Mathematical Minds Beyond the Curriculum
First up was Jennifer Obaditch from AQA with her workshop on the EPQ. Having been an EPQ coordinator during my time as a teacher, and found it exciting but challenging at times, I was looking forward to Jennifer's insight. She reminded us of the intrinsic value of the EPQ to a KS5 pupil – one who is currently studying in a climate of very content-rich A Levels, assessed at the end of two-year period – who won't have necessarily amassed the wider study/interview/research skills they will need to flourish at university.
Furthermore, and even more notably, was the way in which Jennifer shone a light on a reality of the EPQ that I had certainly experienced myself (and almost definitely not questioned as much as I should have done) regarding the strong Humanities/English drive and frame of reference that often either delivers the skills, or surrounds the pupil projects. It was fascinating to be shown a whole host of EPQ project titles that had come from a mathematical perspective, and understand the ways in which the non-essay, 'artefact' option could be the perfect outcome for a pupil wanting to apply their mathematical knowledge to a more practical project. Having invested in lessons fairly recently, I for one would love to know exactly 'how dimples affect the aerodynamic drag of a golf ball'— they just don't teach you that at the driving range! Those in the room were certainly inspired by the prospect that EPQ projects could be opportunities for pupils with a strong interest in maths to explore it in an exciting, self-led, 'real world' way, beyond the confines of the classroom.
Teaching with Technology
Depending on when you trained, and your own personal philosophies on such controversial matters as: 'Real Books vs Kindles' and 'Filofaxes vs The Calendar App on your Smartphone', your feelings about incorporating technology into your teaching may be hugely positive, negative, or somewhere in between. No doubt over the past few years you have had an experience with technology that may well have been, shall we say, less than favourable.
However, if the past couple of years have taught us anything, it's that now is the time to embrace what technology can do for teaching and learning like never before. For me, this workshop was the one where I felt on the backfoot from the start — not quite a filofax aficionado, but certainly someone who prefers a real book over a kindle. No fear though, as it was being run by the inimitable duo: Douglas Butler and Mark Hatsell (one of our very own developers at Complete Mathematics). Having met by chance at their local sailing club, they guided me through the rough seas of my own ignorance expertly, as they demonstrated the possibilities of their quite frankly genius creation: Autograph.
With their first Windows version released in 2001, they were celebrating the 20th anniversary of what has become the most popular and widely used dynamic maths application in UK schools. Having grown from 2D graphing and coordinate geometry, Douglas and Mark have worked on adding more features, and Autograph now includes Statistics, 3D graphing/coordinate geometry and Complex Numbers. Their session walked us through how to use the variety of features to create not only visual, but seemingly 'alive' representations of the above concepts. The workshop was an invaluable opportunity to play around with the features and understand more about how this (free!) resource could be so easily slotted into your teaching practice, to the huge benefit of your pupils' understanding. Using Autograph is such a quick technological win — you can quite literally mesmerise your pupils with maths!
Learning from the Literature
At this point, given the new subheading and my heavy reliance on alliteration throughout this blog, it seems right to reveal that whilst I've been a teacher and head of department for 10 years, my subject specialism is English — not maths. Imposter alert! I know what you're thinking — no wonder she was clueless in the Autograph workshop.
Therefore, when it came to Rhiannon Rainbow and Peter Mattock's workshop on running a pedagogical book club, I felt I was sailing on slightly calmer waters. Rhiannon explained the (extremely appealing) format of the events: open to all, with manageable extracts from a wide variety of the latest educational research, many of which come with an audiobook for ultimate ease of access. With a member each time responsible for writing up the 'takeaway' from each session (or illustrating it beautifully!) Rhiannon explained how the book club took a truly inclusive and accessible approach — helpful for teachers for whom confidence with educational literary texts might be on the lower side.
In recent times, the book club had gained such ground that the authors of the texts themselves had also attended — adding an extra depth and dimension to the conversation. Indeed, Peter Mattock's initiation of a discussion about his recent book, Visible Maths, created a discernible buzz in the room, and his past comments on the reciprocity of the feedback process summed up the mutual benefits of the book club, as he described how it was 'priceless as an author to hear real-time feedback on the content.'
What I didn't expect however, was for Rhiannon to drop in the name of a writer I was very familiar with, from my own teacher training some 11 years ago — David Didau. David is a key figure in the world of English teaching, and I had spent many a seminar and meeting discussing his ideas about pedagogy and teaching approaches in English over the last decade. This is where this workshop became really transformative. As Rhiannon extolled and evidenced the benefits of branching out beyond just maths research, a small seedling that had taken root in my mind since starting at Complete Mathematics began to sprout leaves: the untapped value of two core subjects sharing pedagogical approaches and insights was potentially huge.
A Connected and Cohesive Curriculum
Having been given the permission to be my authentic English teacher-self by Rhiannon, and by a passing comment from an innocent bystander who claimed that I 'seemed like an English teacher' (what does that even mean?!) I was intrigued as to what the afternoon's workshops would bring, and whether they would enhance the sparks of synthesis between two supposedly binary subjects that had begun to form in my mind.
Jo Morgan's session after lunch, 'Curriculum Sequencing', constituted the perfect continuation, as she explicitly compared the English and Maths curriculums in terms of the sense of choice (or lack thereof) when it came to choosing the content to actually teach. That in itself was a thought that had never occurred to me, and one which when broken down by Jo, I found supremely useful — to the extent that a sort of Venn diagram started to form in my mind, where I realised that despite blatantly obvious differences, there were also some strong opportunities where the subjects overlapped.
With less choice on content in maths, Jo focused on what maths teachers could control: sequencing, pedagogy, resources, methods and manipulatives. For me, the focus on sequencing and ordering the curriculum really resonated; the importance of creating a perfectly balanced, interconnected jigsaw, which focused on prerequisite skills and seamless building of knowledge over time. From my short time at Complete Mathematics, I knew this was a fundamental foundation of their products, and had been built directly into both CLASSROOM and the recently launched TUTOR. However, I hadn't really considered it properly in relation to my own subject area, and made such an explicit connection between the higher order principles of curriculum design that would benefit pupils hugely in both English and maths — two core subjects that we know can greatly impact a child's options and prospects later on in life.
There's Narrative in the Numbers
With my mind awhirl, I was looking forward to Mark McCourt's workshop, 'Limitless', where he would build on what he'd touched upon earlier in the day: the premise that all pupils could progress and succeed in mathematics, given equal access to teaching practices which focus on mastery and consistency, and not low expectations or the 'conveyor belt' approach.
Having seen these values in practice, in the fabric of the company and design of the products, I found this portion of Mark's presentation truly — sorry in advance Mark — inspirational. What came next however, set off fireworks in my brain.
Mark was explaining a teaching point, and discussing scenarios around taking a mastery approach to quizzing pupils on their learning, when I heard two words that were part of my everyday professional vernacular: metaphor and narrative. In role as a teacher who hadn't managed to communicate the maths learning point to its fullest extent, Mark said: 'I haven't found the story for them to receive this meaning.'This is why he calls it 'mathematical literacy', I thought to myself incredulously, as I heard English teachers all around the country stand and applaud. Was this the epitome of the overlap between the subjects? Was this why in essence, good maths pedagogical theory could help influence good English practice, and vice versa? For many years I've been able to see the maths in English —the structure and sequences of sentences, paragraphs and whole stories are in themselves, a beautiful kind of equation. But English in maths, on an overarching, pedagogically-principled level, was really new to me.
The Plenary
As the day drew to a close — I reflected on what I had learnt, like any good pupil. Given my subject specialism, I'd had my eye on Jenny Hill-Parker's Literacy in Mathematics workshop for some weeks (sorry to have missed you, Jenny!) but in the end was assigned to supervise workshops. What I realised was that it was no fortuitous coincidence that I, as a non-maths specialist, had not only improved my knowledge of maths pedagogical content, but that actually, so much of what I had experienced during the day bore close relation to, and could certainly enhance, my experience of being a practitioner in what is generally considered to be a subject which is totally at odds with maths. In school, we often barely have time to deep dive with our own departments, let alone others. We all know the benefits of cross-curricular collaboration — but what about cross-core collaboration?
Whether you're a newbie like me, or a seasoned pro, join us for our next MathsConf, and take your pick from an amazing array of top quality maths CPD! Dates for your diaries (or filofaxes) are: Saturday 12th March 2022 for #MathsConf28, our next in-person conference! See you there!
Buy your tickets here: completemaths.com/mathsconf/28
__________________________________________________________
• Andrew Taylor and Jennifer Obaditch AQA @AQA
• AQA Maths @AQAMaths
https://www.aqa.org.uk/subjects/mathematics
• Mark McCourt @EmathsUK
• Douglas Butler @douglasbutler1 and Mark Hatsell @autographmaths
https://completemaths.com/autograph
• Rhiannon Rainbow @Noni_Rainbow
• Peter Mattock @MrMattock
https://peter-mattock.visiblemaths.co.uk/
• Jo Morgan @mathsjem
https://www.resourceaholic.com/
• Jenny Hill-Parker @JennyHillParker
Tuesday, 26 October 2021
Until now, the vast majority of our work at Complete Maths has been with teachers, supporting teaching and learning through CLASSROOM and CPD. The launch of TUTOR, and the imminent release of Parent Accounts, means for the first time we will be able to work directly with parents and their children in supporting their maths learning. If you are a parent, and you're interested in hearing more about our upcoming parent release, as well as more tips like the ones below, you can join our mailing list by clicking here
For all the thousands of hours children spend in school or college each year, what actually happens when they're there can seem a mystery to those waiting at home. Parents and teachers have few opportunities within the year to speak, and when they do, it's on the clock. Parents are often left to rely on their children for a full explanation of what they're learning at school or college and how it's going, but this is of course only part of the story.
Maths is one of the few subjects in which the core content of what's being taught hardly varies — every generation will recall learning times tables, or converting fractions to percentages. But how it's taught varies hugely, and if you're a parent without a maths teaching background wanting to know how to support your child, it's hard to know where to start. That's why we asked our maths team, all of whom are experienced qualified maths teachers across a range of ages and contexts, for their advice.
Read on for the ten things they'd like parents to know about learning maths:
1.
It's okay to count on fingers!
We often associate using fingers as a negative sign that a child isn't secure in counting, but in fact, it is thought to reduce what's known as 'cognitive load'. Cognitive load is comparable to tabs on a computer — the more tabs are open at any one time, the slower the computer is likely to run until eventually it crashes. Each new task or challenge is like opening a new tab on the computer. When introducing a new skill or a tougher problem, teachers will always aim to reduce pupils' cognitive load as much as possible so that they can focus on just one thing. Counting on fingers means pupils' brains have one less thing to think about, therefore freeing up precious space for the challenge in front of them.
Finger counting can also make it easier to perceive quantities without having to count them. This is known as subitising, and it's something most of us do without thinking — recall the last time, for instance, you rolled a dice. If you knew the number you'd rolled without having to count each individual spot, you were subitising.
Of course, finger counting has its limitations and as children develop their understanding of mathematics, we want them to move to more efficient methods.
You can read more about the role of finger counting, and how to move children to other methods, here.
2.
The methods teachers use might be different to the ones you learned in school, but that's okay!
It might sometimes seem like the methods taught in maths class "nowadays" bear little or no resemblance to what you remember seeing as a child. Whilst it is true that mathematics teachers may decide to teach a variety of methods, often this is done to help with understanding or to provide a method that will work across a range of problems. It is also quite often the case that the methods will be superficially different but are really the same procedure.
If you are helping your child with a problem, ask them to explain the method their teacher has shown them. Having them explain the method to you is a great way to boost their own understanding. If they are unable to explain to you then their teacher needs to know that they haven't understood what is expected of them. Try to resist the urge to have your child do the question using "your" method. Most teachers would prefer a little note next to the homework saying "Jonny didn't understand what to do here" so they can address it next lesson.
3.
Tricks and shortcuts sometimes do more harm than good
As tempting as it can be to teach your child a trick that will get them 'the right answer', this can be damaging to their mathematical development, ignoring the need for a greater depth of understanding in favour of the correct answer. There is a false economy in teaching and using these tricks, as further down the line the prerequisite idea isn't understood fully and building on this knowledge isn't possible.
Nix the Tricks is an American book which looks at avoiding these shortcuts that limit mathematical development — it's free to download, and offers alternative explanations to some of the tricks you might yourself have learned while in education.
4.
Find the mathematics around you
As students become more mathematically able, the opportunities for finding the maths around you become more limited. Many of the ideas students work with as they approach end-of-school examinations don't scream 'real life', but it is important that children discuss ideas that they've been working with.
Very young children find great pleasure in counting the number of steps they're climbing, counting down from five before they 'blast off' and love to play 'shops', setting up a toy shop, taking money from you and giving you your change before bagging up the toy and wishing you a good day, As they become more mathematically literate, their focus might shift to the idea of time and knowing how long it is until dinner time, or how long they have left on their scooter, and they can be engaged here.
As they continue to grow, and their mathematical powers heighten, the opportunities might seem to dry up, but estimating the food bill whilst doing the weekly shop is an excellent way to engage a child with maths and you can sweeten the deal with incentives ("If you're within £2 of the total, I'll get you a sausage roll!"). The opportunities may not be there when students are mastering trickier concepts at GCSE and A-level, but just asking "What have you been looking at in maths today?" and "Tell me a little about it..." will go a long way to provide opportunities for retrieval of these ideas in a very casual manner.
Parents of young children might enjoy seeing below some of the maths Jonny Hall, one of our maths team, uses at home with his young son.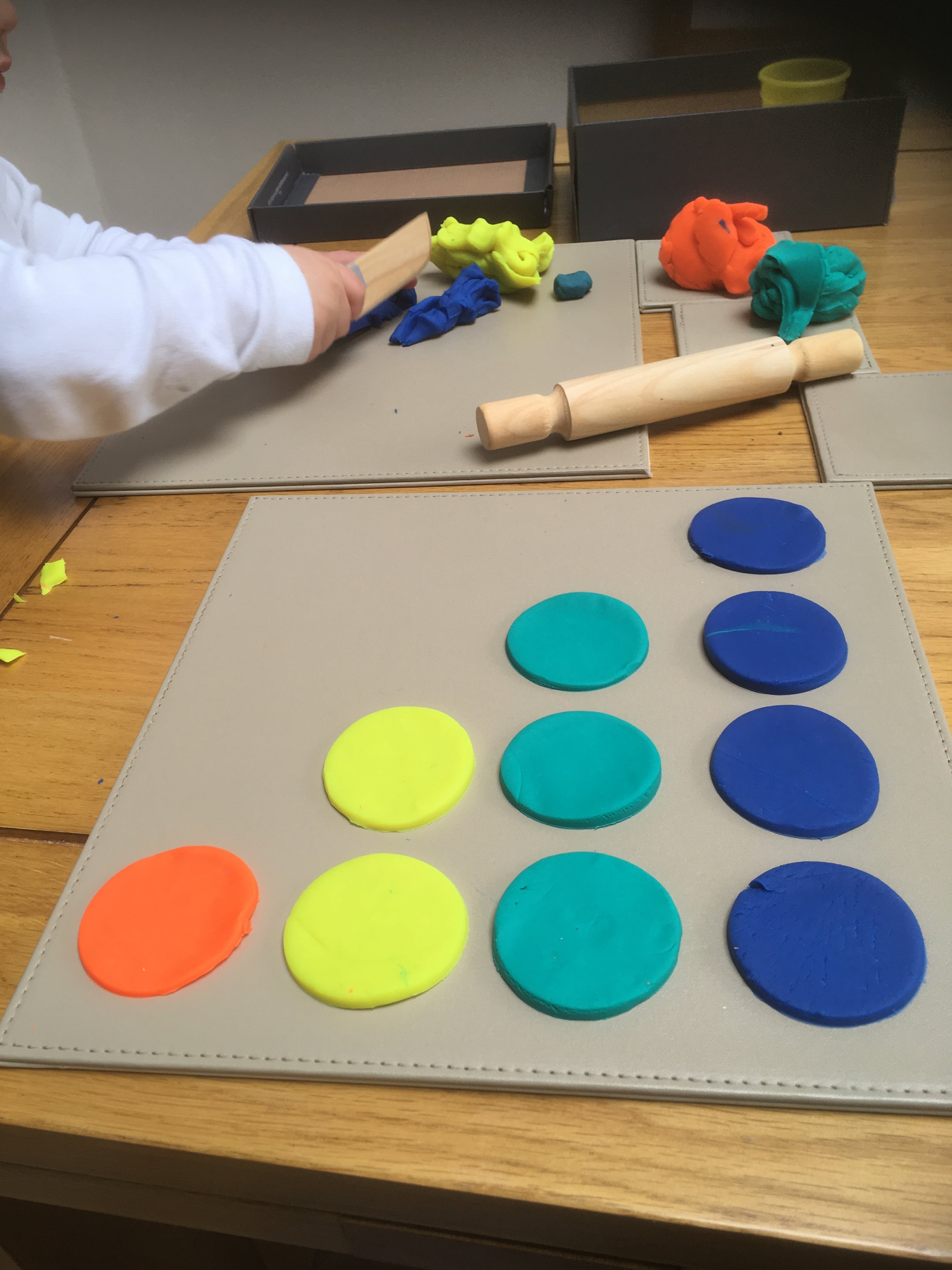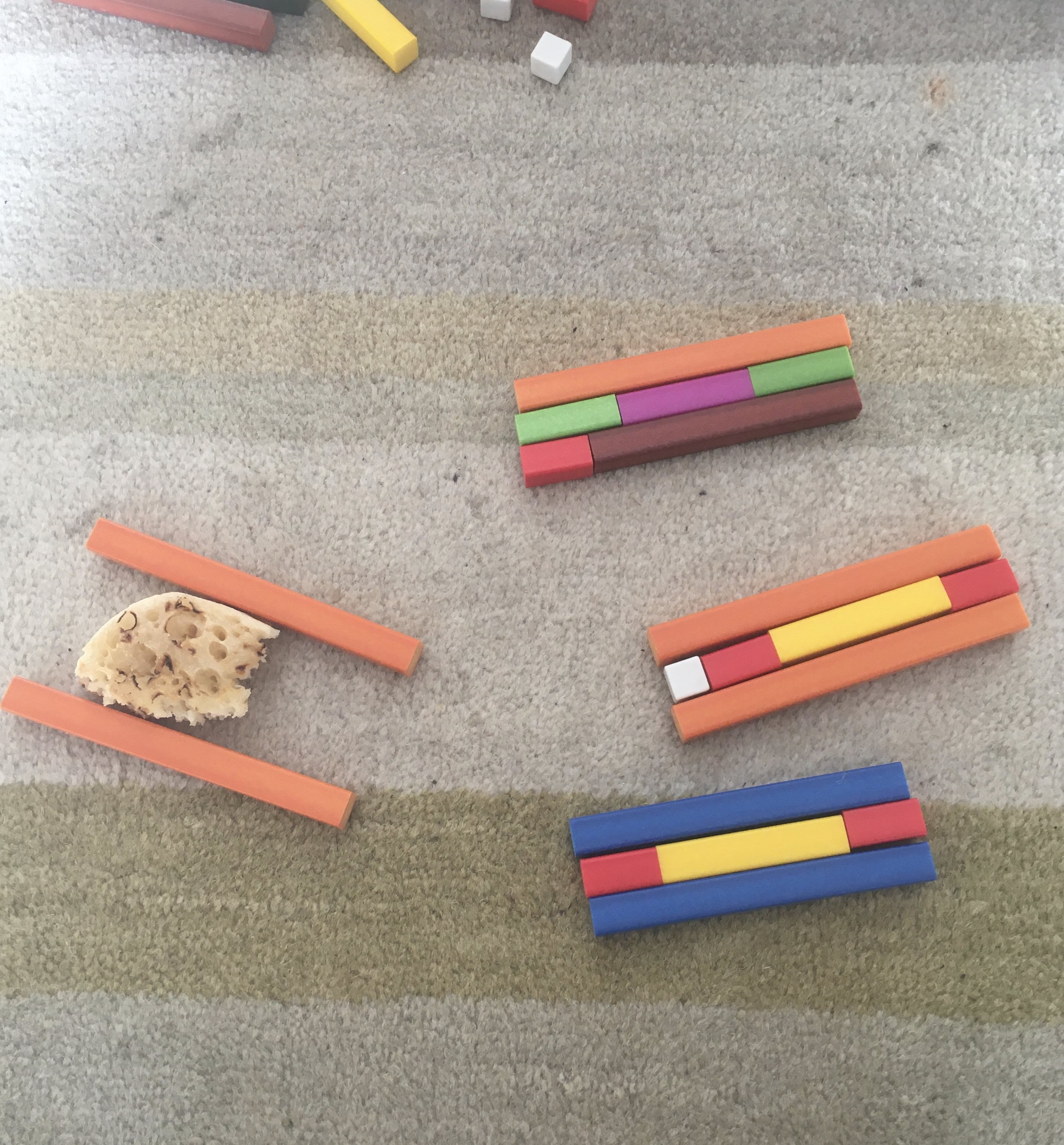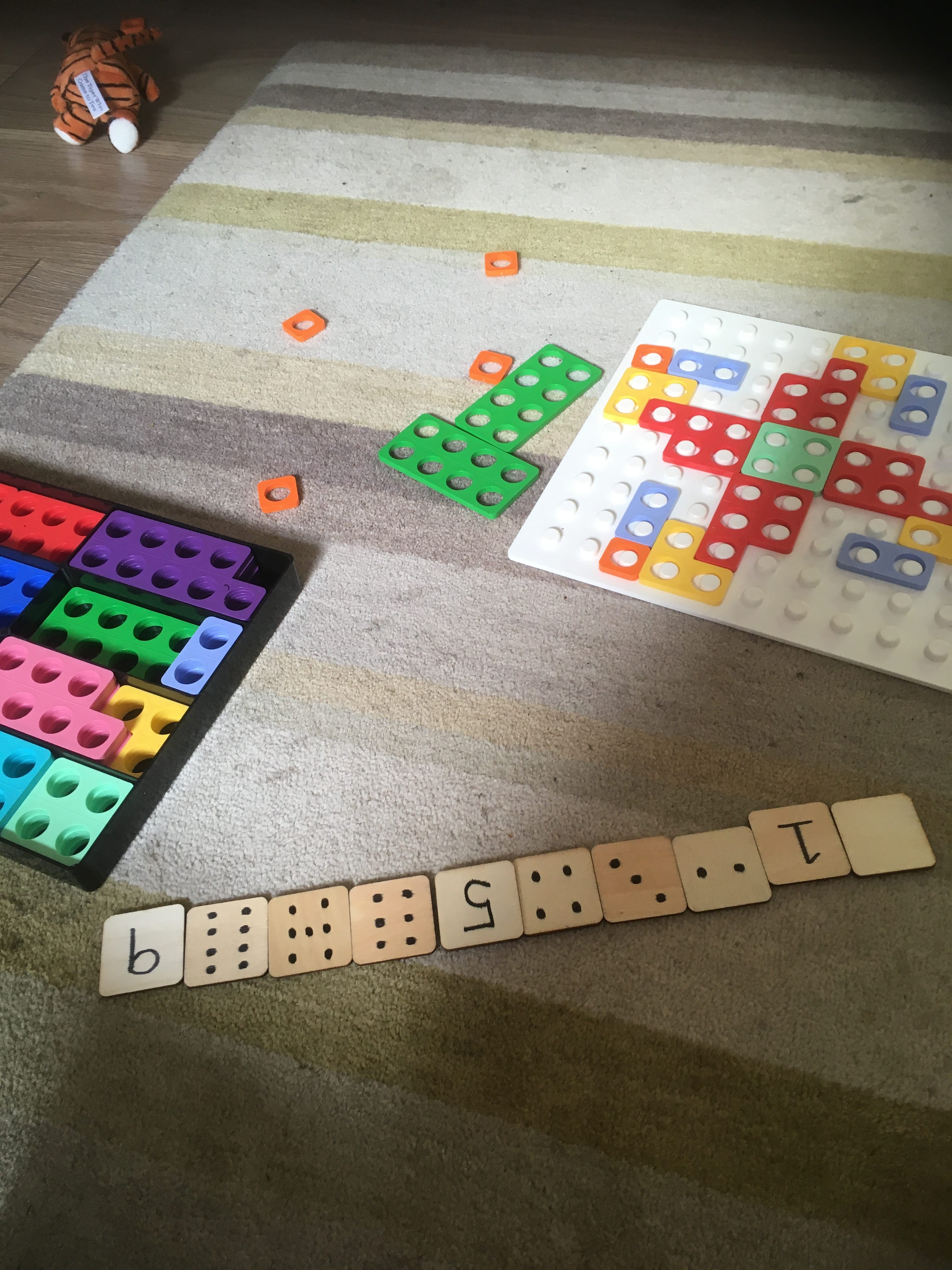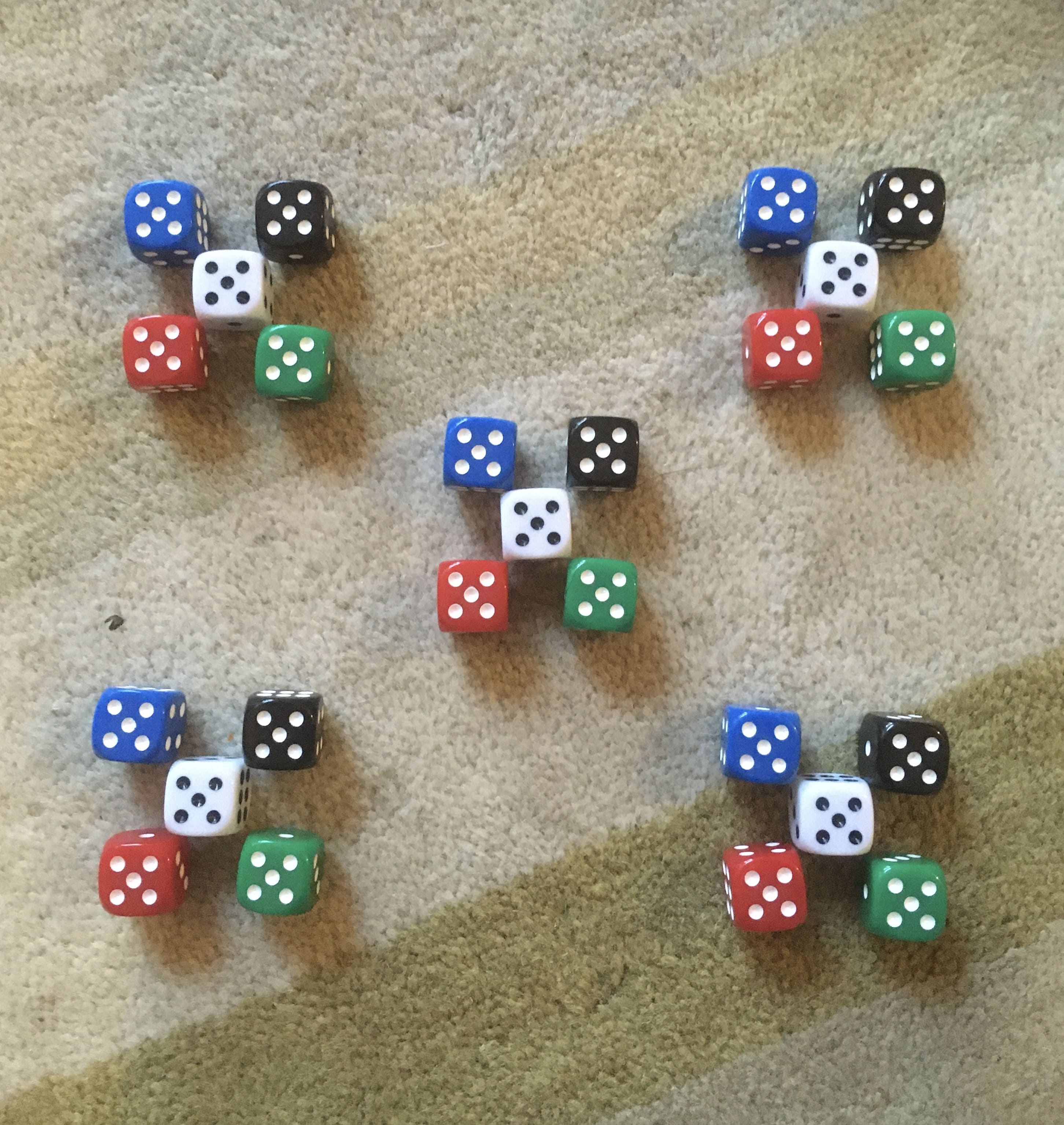 5.
Anyone can have success with school mathematics
Whilst some children are able to understand school or college mathematics more easily and quickly than others, that doesn't mean that all children can't achieve the same level of understanding given sufficient time and support.
Many schools and colleges will set pupils based on prior attainment (how they have done in tests). This is often taken as a measure of a pupil's potential, but this should not be the case. Sets are a way of placing pupils in a class where they will get a level of support (and challenge) best suited to their current level of mathematical development. Being in a lower set should not mean that expectations are lower and that pupils can not still go on to achieve at the highest levels of school maths.
In most cases, success with school maths comes from hard work and from the belief that hard work will see pupils improve. Intelligence is not fixed. We are all capable of accruing knowledge and understanding complex ideas if we are determined and we work hard at it.
6.
Being quick at maths isn't the same as being good at it
It is commonly assumed that being "good" at mathematics means being fast, solving problems before anyone else or finishing first on tests. This is not the case, and praising speed can have lasting negative effects.
Early in their mathematical development, many pupils experience short, single-step problems. Often, these problems can be answered quickly but we should try not to praise speed and instead praise effort, accuracy or clarity of explanation. As problems get more complicated, pupils who have received praise in the past for being fast will inevitably rush and make mistakes — often these are the pupils who show little or no working out in their answers. On the other hand, pupils who have been praised for accuracy, understanding and communication will often have more success.
Whilst it is true that quick recall of addition and multiplication facts can be helpful, it is far more beneficial in the long run for pupils to take an extra few seconds to think a little more deeply about strategy and communication.
7.
Numbers come before numerals
'Number' refers to the quantity of something, whereas a 'numeral' is simply the symbol we use to write that number. Young children should always start with numbers — for instance, recognising who has rolled the highest number on a dice, matching numbers on dominoes, or (for a more seasonal example) spotting who has the most conkers.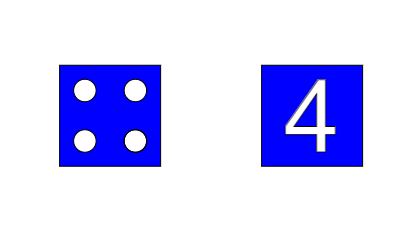 In teaching terms, we talk about this as developing 'number sense', a key skill early on which involves pupils understanding numbers in a more concrete sense. A child might be able to count from one to ten, for instance, but without a strong number sense they are just repeating sounds by rote. Counting piles of conkers, or the spots on dice, or dividing socks into pairs of two can all help to relate an abstract sound — 'three' or 'seven' — to a concrete example.
Once children have an understanding of what a number means, they are then ready to learn the numeral by which it is represented on paper.
8.
Introduce larger numbers through tens and units at first
Subitising, the process referenced earlier through which a person perceives a quantity without counting it, isn't possible once a child begins working with larger numbers. Imagine the difficulties in trying to subitise the spots after each roll of a 20-sided dice!
Instead, children can be introduced to larger numbers by breaking them down into tens and units. 'Twenty three' is an abstract concept — but 'two tens and a three' will make more sense to a younger child, and can be easily modelled using groups of physical objects. Cuisenaire rods are a great resource to help with this — a standard set consists of a range of rods in different colours, where each colour of rod can be used to represent a different quantity. The rods are all in proportion to one another, so children of different ages can benefit from using them: younger children might explore how ten 'ones' are the same as one 'ten', while slightly older children can use them to explore fractions and decimals, for instance.
Very, very large numbers can be even harder to visualise, but here the internet has stepped up. Last year, a viral video on TikTok showed the wealth of Jeff Bezos represented by grains of rice — a perfectly-modelled example of the difference between a million and a billion, and one which can be replicated at home!
9.
Mathematical thinking is about more than just 'doing maths'
We talk a lot at Complete Maths about helping children to be 'more mathematical'. By this, we don't mean being 'better at maths' in the sense of achieving higher test scores or exam grades (though of course these are both by-products of a child becoming 'more mathematical'). Instead, we mean to help children think more like mathematicians, a skill that transcends the classroom and will help them in every area of their lives.
Thinking mathematically is ultimately about adopting a problem-solving approach to life. When you set out on a long journey and are given the choice of two routes, one over a shorter distance but navigating slower country roads, the other a longer distance but using only motorways, you are thinking mathematically when you make your decision. You are considering the relationship between speed, distance and time, as well as using probability to calculate the likelihood of heavy traffic at different times of the day. If you have a desired arrival time in mind, you are combining your knowledge of time with your knowledge of estimation and subtraction as you work backwards to determine when to leave.
Every time you go to the supermarket and must compare the cost of a branded pack of 10 to a Value pack of 15, you are thinking mathematically.
Every time you dismiss a takeaway restaurant with a single five-star review in favour of one with three hundred reviews and a four-point-five star average, you are thinking mathematically.
Every time you calculate how many points your team needs to take from its next three matches to win the league, or to qualify for a tournament, or to avoid relegation, you are thinking mathematically.
Your children, too, will be using their mathematical skills on a daily basis, but they may not have made the connection between this and what they are doing in their lessons at school. If children can learn to recognise when they are being mathematical, even at home, it can go someway to overcoming a belief that they are 'bad at maths' just because they find parts of it difficult. This very much feeds into our final point:
10.
How you talk about maths matters
There is a social stigma attached to illiteracy, and often a sense of shame around an adult admitting they can't read. Almost the opposite is true of maths — just think how many times a day you hear casual throwaway remarks like "I'm terrible at maths", "I can't do maths without a calculator" or "I was rubbish at maths too, you must get it from me". What message does this send? Firstly, that being 'bad at maths' isn't just common, it's expected. Secondly, that being 'bad at maths' is both a fixed and an inherited trait. Neither of these mentalities helps children.
Just think: the greatest maths brains throughout history spent most of their time being stuck on a mathematical problem. When framed like this, it becomes easier to see being stuck as what is meant to happen as you improve. At its core, maths is about using what you know to try and find a solution to something you don't. Think how dull a murder mystery would be if the very first episode told us who the killer was and how they did it, and then apply that same approach to learning maths. This is exactly the attitude we want to foster in children: the idea that if they can solve something immediately it's too easy; the belief that getting stuck on or having to think hard about a problem isn't just a positive, it's the whole point; and above all the importance of the word 'yet'.
"It doesn't make sense — yet."
"I don't understand it — yet."
"I can't do it — yet."
If children can adopt a 'yet' mindset, they won't just be successful in maths, they'll be successful in everything they put their minds to. As adults, we can model this mentality by never speaking about a subject in absolutes, and always looking beyond the immediate difficulty towards the future success.
Dyscalculia and Maths
As a parent, your child's school might have spoken to you about Dyscalculia. Dyscalculia is understood by many to be a specific learning difficulty related to maths in which children will struggle with basic skills like number bonds or counting backwards. It is far less widely known and researched compared to dyslexia, which refers to specific trouble with reading and letters, but pupils diagnosed with dyscalculia may need similar levels of intervention and support to be successful in maths. You can read more about some of the signs of dyscalculia here and, if you think they apply to your child, should make an appointment to speak to the SENCO at your child's school as soon as possible.
All of the tips above will be just as helpful for a child with dyscalculia, and it should not be seen as a barrier to their success.
Keeping In Touch
To access more advice for parents from our maths team, and to be kept updated on parent access for TUTOR, you can join our parent mailing list by clicking here
Further Resources
You can learn more about how to use Cuisenaire rods as a maths learning aid, and purchase your own set, by visiting their website: http://www.cuisenaire.co.uk
This Maths Fluency Set contains 100 Maths Fluency cubes in 10 colours, 15 double-sided activity cards, and a multilingual activity pack.
This article contains suggestions for maths games that can be played at home, and do not require any specific maths resources.