New Functional Skills qualifications – positive changes for maths
Monday, 17 June 2019
---
#MathsConf19
'New Functional Skills qualifications – positive changes for maths' ' is a blog from the exhibitor OCR (by Neil Ogden) at #MathsConf19.
---
New Functional Skills qualifications – positive changes for maths
In this blog on the Functional Skills reforms (following on from our blogs covering an introduction to the forthcoming changes and information about why is the choice of context so important) we'll take a look at the reformed Functional Skills maths qualifications, due to be taught from September 2019.
The reformed assessment structure
A fairly major change in the reformed Functional Skills maths is the requirement for each level to have a section of non-calculator assessment. Ofqual requires each level to be 75% calculator and 25% non-calculator.
Another Ofqual requirement is that the overall assessment length should be between 75min – 105min at Entry Level and 105min – 150min at Level 1/Level 2.
Also informing our structure was you! Teachers were telling us they'd like a simple structure, with similar timings from level to level. Bringing all of this together, the structure we came up with can be seen below*.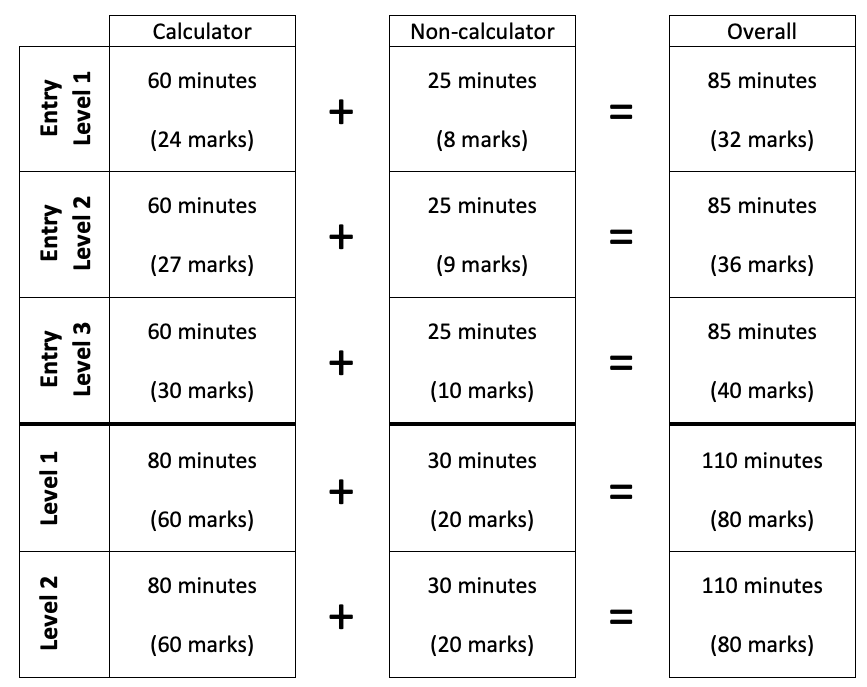 *Please note OCR Functional Skills Entry Level is still going through Ofqual's Technical Evaluation at present (May 2019).
The structure is simple, with the same timings for each Entry Level and the same at Level 1/Level 2. Overall timings are near the minimum allowed so students won't have overly long assessment, but we have allowed a bit more time at each level to allow for students to check their work.
We know students often struggle without a calculator and so to help reduce student stress here, we have allowed a bit more time in the non-calculator papers.
The numbers of marks for calculator assessment and non-calculator assessment are in line with the required 75:25 split, however the timings have been adjusted slightly to give students slightly more time per mark when they're without a calculator.
User friendly qualification content
Content for the reformed qualifications was published by the Department for Education (DfE) in early 2018. One option for presenting this content to teachers would be to have copied and pasted the DfE statements straight into each Specification.
We felt that the content could be presented in a more user-friendly way however, so we reworked the content into a grid structure, introducing new section headings and arranging content in rows, so that the progression through the levels and content differences can easily be seen.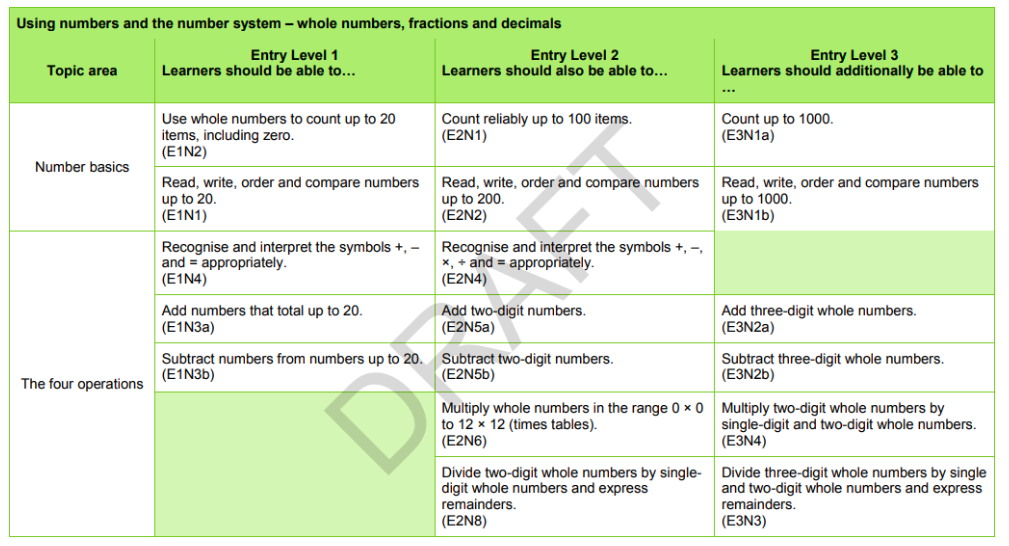 Also included in each Specification is a guide to the Command Words (e.g. 'Complete…' or 'Write down…') we'll be using in our questions too, so you can familiarise your students with them in advance.
Download the Specifications to see the structure, the content grid and definitions of our command words.
---
You can speak to Neil Ogden and OCR as one of the exhibitors during #MathsConf19 at the Penistone Grammar School on Saturday 22nd June
Don't forget in July we also have our 'FREE' Maths Teacher Network events in association with Oxford University Press and AQA.
We look forward to seeing you at our next La Salle Education Event if you don't already, follow us on Twitter @LaSalleEd