DaydreamEducation_MathsConf21
Monday, 30 September 2019
---
#MathsConf21
'Daydream Education' is a blog for #MathsConf21 Exhibition / Networking being run at #MathsConf21.
---
Are Knowledge Organizers Useful for the Retention of Core Maths Topics and Skills?
What Are Knowledge Organisers?
Knowledge organisers have grown in popularity in recent years. It makes sense, given Ofsted's ever-increasing focus on getting students to memorise curriculum content.
If you are unfamiliar with knowledge organisers, according to most teaching blogs, they are one-to-two-page tools that summarise the most vital information in a subject topic. In essence, they provide clarity for pupils and teachers.
Typical features, according to the education specialists at Cornerstone, include, "essential facts about the topic, […] key vocabulary […]; images such as maps or diagrams; and famous quotations."
So, Why Do Many Teachers Love Them?
Becky Sayers, a Head of Humanities on Teach Wire, refers to them as "the ultimate tool of inclusion." This is because they even out students' access to information after holiday periods where some students get more academic practice than others.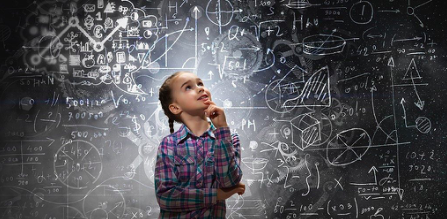 However, the benefits don't stop there. Research suggest that the human brain learns more efficiently when it can contextualise new information within a bigger picture. This experience is exactly what well-designed knowledge organisers provide. Disseminated throughout the school year, they show students how each module fits into the next, while supporting staff by making lessons easier to plan.
What Issues Do Some Teachers Have with Them?
Sounds like the perfect aid to teachers and students, right? Well, they can be. However, experts at Class Teaching suggest that "used badly, [a knowledge organiser] is little more than a list of disassociated, indigestible facts". To see the benefits, implementation is key. Indeed, as Becky Sayers at Teach Wire explains in her article: "If implemented poorly, they can vastly increase workload" and "have a negligible impact on learning."
The problem, it seems, is that when some teachers create knowledge organisers, they include what they think is interesting, not just essential. And there lies the crux of it: are knowledge organisers merely there to help students memorise what they need to pass a test or are they supposed to contextualise the work to make it interesting? Whose knowledge are they organising?
For Maths teachers, who are reportedly the least likely to adopt them, many believe they can't organise a lot. In a popular Maths teacher post, their frustration is apparent: "Maths is super-dense with concepts, and processes, but really only very few facts." According to the post, the subject requires a focus on understanding, not facts, which is where current knowledge organisers are limited.
So, Are Knowledge Organisers Worth It?
Many teachers believe so and have ironed out some creases by overcoming stigmas within the teaching profession itself. They have started by questioning why many teachers don't use each other's resources. They see it as cheating when, in fact, doing so could help them deliver more consistent, effective knowledge organisers.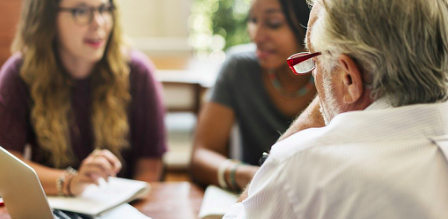 As Jon Brunskill puts it in Tes, "I don't think we have really looked at KOs as something to aid us as teachers in agreeing/deciding what to cover."
Creating Effective Knowledge Organisers
Thankfully, an innovative teacher at Teach Wire has the solution: "At the beginning of each unit, the heads of subject deliver 'masterclasses' for teachers on their subject, explaining the key themes and points within the knowledge organisers."
She then continues to describe how they use these meetings to create consistent and concise knowledge organisers that stick to the curriculum. However, even then, they don't use them as a crutch for teachers. Staff deliver their content in their unique, flexible styles and only turn to their knowledge organisers to encourage independent learning and self-checking. The documents are used in addition to teachers to help students test themselves without supervision.
This method delivers serious results, mainly because it shapes a behaviour pattern that is in line with what modern science believes is the most effective way to retain information. Peter C Brown's popular teaching book Make It Stick says it best: "One of the best habits a learner can instill in herself is regular self-quizzing." And Helen Sharpe at The Learning Scientists agrees. While discussing knowledge organisers, she encourages "students to demonstrate a spaced practice through revising with the knowledge organizer a little between each lesson."
And as for the Maths Issue?
Few teaching organisations have come up with a solution to this Maths-specific stress point. However, here at Daydream Education, we might have the answer. Our Pocket Poster revision guides break down each of a subject's modules into one or two clearly-explained pages of essential content, inspired by current curriculum standards.

Using clear diagrams, and contextualising common formulae with real-world examples, they promote the application of knowledge over simply memorising it.
To reinforce learning, the books also come with extra digital resources and tests that students can use for independent learning and revision. With an assessment focused on each curriculum topic, there are over 1,200 assessment questions to help reinforce the information presented in the books. If you are interested in using our Maths Pocket Posters as knowledge organisers at your school, click here to check out the full range.
---
You can see Daydream Education in the networking / Exhibitor slots during #MathsConf21 at Peterborough on Saturday 12th October 2019
Don't forget in December we also have our 'FREE' Maths Teacher Network events in association with Oxford University Press and AQA.
We look forward to seeing you at our next La Salle Education Event if you don't already, follow us on Twitter @LaSalleEd