Daydream Education MathsConf18
Thursday, 28 February 2019
---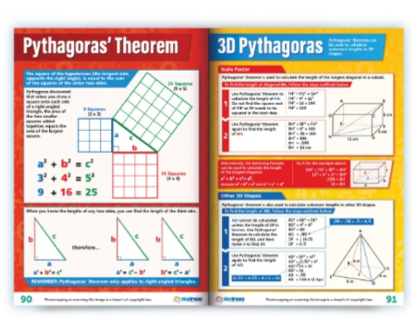 Using Short Feedback Loops to Improve Student Knowledge Retention and Recall
Getting teenagers to revise effectively has always been difficult. Though, with so many entertainment options at their disposal nowadays, it can sometimes seem like a losing battle. Thanks to recent technological advancements, not only does the average teenager have a shorter attention span but they also have endless distractions. All these factors combined means it can be harder to get them to focus on written information in the first place, and then even harder to convince them to return to that information to test their knowledge.
Thankfully, Daydream Education has come up with a double-pronged solution combining strong physical resources with short feedback loops to improve students' knowledge retention.
According to Wired magazine a feedback loop is "a profoundly effective tool for changing behaviour [in which you] provide people with information about their actions in real time, then give them an opportunity to change those actions, pushing them toward better behaviours."
The concept is simple. The shorter the feedback loops, the more often learners correct their behaviour and the faster they learn.
The first prong of the Pocket Poster revision guides' solution is their high-quality printed format. They are small in size but huge in content, fitting the whole curriculum contained in normal revision guides into a travel-ready, more accessible package.
Designed in full-colour, strong paper and filled with engaging images and annotated diagrams, they are tailored to contain only the most essential information needed to master each school subject. At the same time, they are substantial enough to engage the brain's sensory memory system.
As people tend to retain more information from physical paper texts, this first port-of-call, according to a study conducted by Scientific American magazine, provides the learner with a strong yet accessible revision foundation.
The second prong of their solution to revision comes in the form of the extra digital content Pocket Posters provide. Each book contains a code that learners can use to access a digital version of the book on a computer, tablet or phone – complete with a range of over 1,100 quiz questions to test their own knowledge.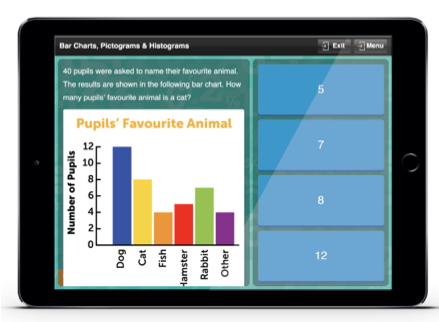 Questions are categorised into fluency, reasoning and problem solving to ensure students are being tested in all types of questions.
Not only do these quizzes correct students so that they can find gaps in their own knowledge and improve their academic performance, but they can also help teachers track students' progress.
The Pocket Posters come with a teacher portal so educators can see their pupils' progress and discover where there are common gaps in knowledge and, therefore, improve their own teaching practices. A similar tactic has recently been taken up by professors at Harvard University to improve their lesson plans.
Such a revolutionary concept isn't just a way to improve exam performance, either. It can also improve attitudes towards learning itself. A 2001 study conducted by Stanford University's Albert Bandura concluded that "people are proactive, aspiring organisms" who crave information about themselves in order to improve. The short feedback loops incorporated into Pocket Posters tap into this natural instinct, turning revision into an interactive self-improvement game.
Ultimately, Daydream Education's Pocket Posters provide the best of both worlds – a strong, engaging print product and interactive digital content, all for a small price for schools on a budget.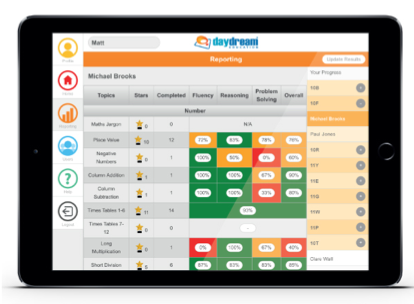 To check out samples of the digital content available to Pocket Poster users, check out Daydream Education's app page by following this link: https://apps.daydreameducation.com/
Modules are available from Key Stage 2 Maths all the way up to Higher GCSE Maths, plus a range of other subjects. And it's all free!
To view the full range of Maths books, click here.
---
You can see The Mathematical Association in the networking / Exhibitor slots during #MathsConf18 at the City Academy Bristol on Saturday March 9th 2019.
Don't forget in March we also have our 'FREE' Maths Teacher Network events in association with Oxford University Press and AQA.
We look forward to seeing you at our next La Salle Education Event if you don't already, follow us on Twitter @LaSalleEd